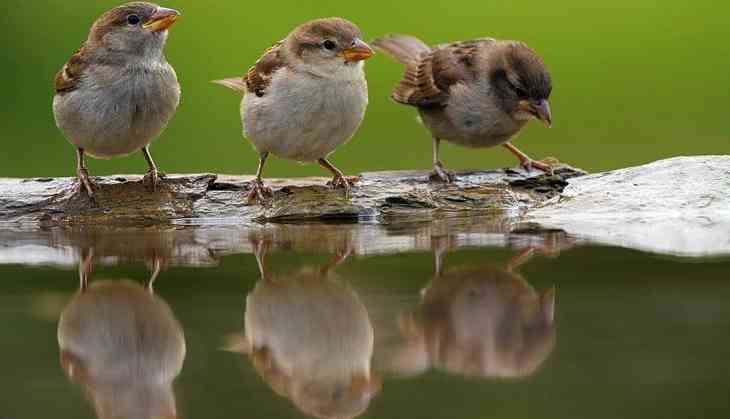 In order to save sparrows from getting extinct, a local group in Surat has started the 'Save Sparrow Abhiyan' (save sparrow campaign) as part of which its members collect the leftover wood from various homes and offices and make 'sparrow villa' out of it.
The initiative is being carried forward by various professionals from different fields and has been started by the Hans Art Group.

"This idea came to our mind when we were sitting on the roof and saw a nest somewhere in the water pipes. We thought that we should make a house for them. Later on, when relatives came to our house, they said that you have made a good house for the sparrows. So, thereafter we started making 'sparrow villa'," said Vishal Kajavadiya, organiser of this initiative.
"We are giving these houses free of cost. We have given around 5,000 houses till now. Earlier, making one 'sparrow villa' used to cost us Rs 40-45, but now since we take some material from people, it costs around Rs 20-25 per piece today," he added.
He also urged people to put these 'sparrow villa' in their houses to prevent the extinction of the birds.
-ANI