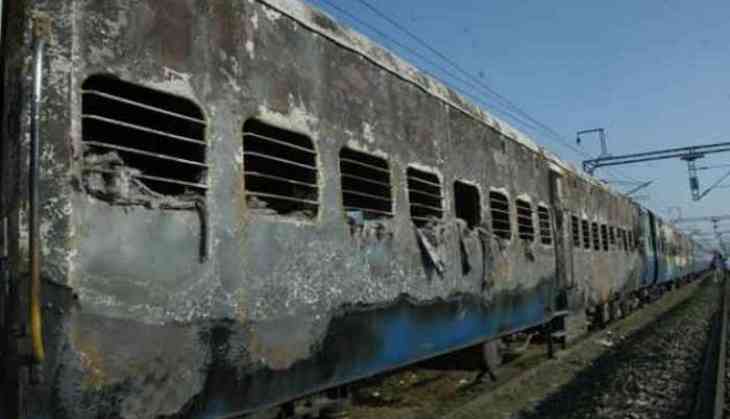 Samjhauta Express blast case
New Delhi has handed over to Islamabad summonses issued by a special NIA court to 13 Pakistanis for deposing as witnesses in connection with the 2007 Samjhauta Express blast case in which 68 people were killed.
Official sources said the summonses, issued by a trial court at Panchkula in Haryana, were recently handed over to Pakistani authorities through diplomatic channels.
However, it was not immediately known whether the 13 Pakistani nationals would appear before the court at Punchkula. Their identities were not known either.
The court, while issuing the summonses on March 17, had asked the witnesses to appear before it from July 4.
Sixty-eight people were charred to death in the blasts in two coaches of the Samjhauta Express in Panipat on February 18, 2007.
Initially, investigators believed activists of SIMI (Students Islamic Movement of India) were behind the blast, but they later came to the conclusion that the attack had been planned by a group with right-wing leanings. The NIA has filed a charge sheet against several people, including Swami Aseemanand, who walked free in the Ajmer Dargah blast case earlier this year after prosecution witnesses turned hostile.
The NIA had on June 20, 2011, filed the charge sheet before the special court at Panchkula under various provisions of the Indian Penal Code and Unlawful Activities (Prevention) Act against five people - Naba Kumar Sarkar alias Swami Aseemanand, Sunil Joshi (now dead), Lokesh Sharma, Sandeep Dange and Ramchandra Kalasangra alias Ramji.
The case pertains to the criminal conspiracy which resulted in bomb blasts in the Attari or Samjhauta Express train near Panipat.
The NIA, in investigations over a period of almost one year, held that the entire conspiracy was hatched between 2005 and 2007 by Aseemanand, Joshi and their associates at different places including Gujarat and Madhya Pradesh.
It further said that Aseemanand was upset with terrorist attacks on temples - Akshardham (Gujarat), Raghunath Mandir (Jammu) and Sankat Mochan Mandir (Varanasi).
He used to "give vent to" his feelings while discussing it with Joshi and his associates.
As a result, Aseemanand propounded a "bomb ka badla bomb" (Bomb for a bomb) theory, according to the NIA.
The Samjhauta train was chosen as most of its passengers are Pakistani citizens, it said.
Out of 299 witnesesses, the court proceedings for 249 have been completed.
The Samjhauta Express, also called Attari Express, is a bi-weekly train that runs on Wednesdays and Sundays - between Delhi and Attari in India and Lahore in Pakistan.
-PTI