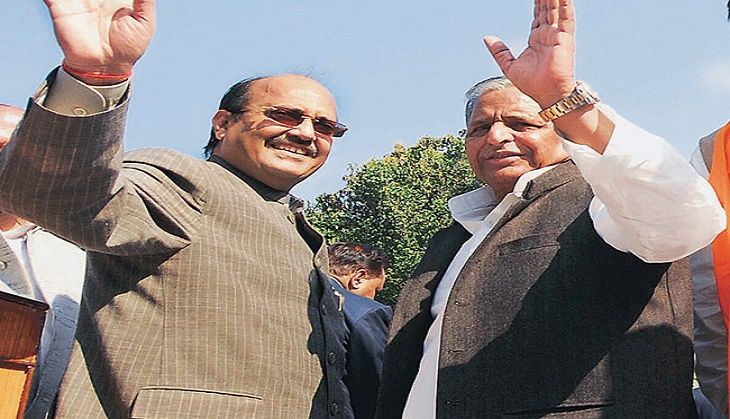 The 'civil war' within the Yadav clan is now out in the open ahead of the crucial Uttar Pradesh Assembly polls.
On 15 September, Samajwadi Party leader Ram Gopal Yadav launched a scathing attack on Amar Singh after he said that he wasn't involved in the 'fight' between uncle Shivpal Yadav and nephew Akhilesh Yadav.
Denying the allegations, Singh said on 14 September that he was a 'Mulayamwadi' and that he had nothing to with the problems within the Yadav family.
Ram Gopal Yadav questioned his claims saying, "One who is not a Samajawadi can not be a Mulayamwadi."
Also read:Mulayam Singh Yadav calls SP parliamentary board meeting to end ongoing crisis
Slamming Amar Singh, Ram Gopal Yadav said that people are exploiting Mulayam's nature and are taking advantage of his humility. Without taking any names, he said that "these people" are not concerned with party's welfare. He also backed Akhilesh's comments and said that an 'outsider' responsible for the crisis in the party.
On 14 September, the CM had said that "outsiders" were interfering in the affairs of the family and the party."
"Ghar ke bahar ke log hastakshep karenge to kaise chalega? Netaji ki baat sab sunte hain, sab maante hain (If outsiders interfere in family matters, how can we tolerate it? Everyone listens to Netaji)," UP CM had further said.
Also read:CM Akhilesh Yadav strips off Samajwadi Party president Shivpal Yadav from key ministries
--With inputs from PTI