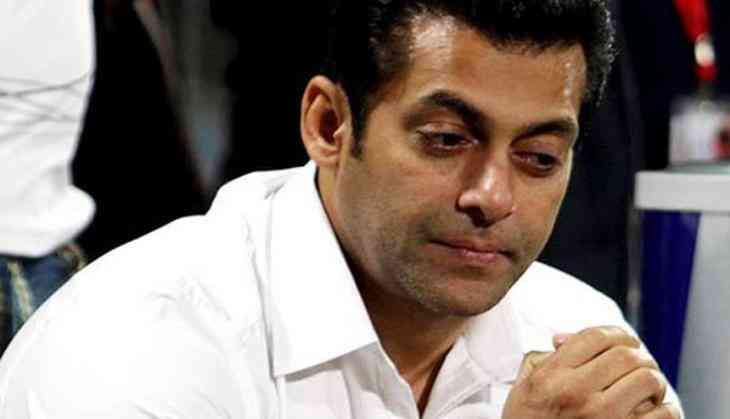 Salman Khan was found guilty in 1998 Blackbuck killing case by Jodhpur court on Thursday. This news has left the B'Town stunned and his fans in shock. The other four accused actors walked free, while Salman Khan sentenced to 5 years imprisonment along with Rs 10,000 as fine under Section 51 of the Act. Two decades of the blackbuck killing case verdict have left people in astonished by its verdict.
This case has made numerous rounds in last 20 years, so here's everything about the blackbuck poaching case:
- On 5th April Salman Khan was pronounced guilty and sentenced to five years imprisonment by Jodhpur court Chief Judicial Magistrate Court along with Rs 10,000 as a penalty.
- In 1998, while shooting for the film 'Hum Sath Sath Hain' in Rajasthan, went on allegedly hunting along with Saif Ali Khan, Neelam, Sonali Bendre and Tabu. Salman is believed to have killed two blackbucks in Jodhpur's Kankani village.
- Huge protests were raised by the local Bishnoi community following which a case was registered against Salman Khan other actors.
Charges and conviction:
Under section 51 of the Wildlife (Protection) Act, Salman Khan has been charged, the law states hunting as an offence in a single line which says, "No person shall hunt any wild animal specified in Schedule, I, II, III and IV". While, the other six accused were set free who were also facing charges under the same section but rad with IPC section 149, which points to unlawful assembly.
Sentencing:
The section 51 of the Wildlife (Protection) Act specifies forfeits for committing an offence under the law. According to a report in The Indian Express, Subclause 1 of the law states that if a person commits an offence against an animal listed under Schedule 1 of the Act, the person would be subject to punishment of a minimum one year jail which could be extended to a maximum of six years. The law also mentions Rs. 5,000 as minimum fine.
Further, in case of the second subsequent offence, the accused would be sentenced no lesser than two years extending to six years and fined with Rs 10,000 minimum.
Schedule I:
The act has six schedules which list animals on whom attempting a physical has is a violation of the law. According to report, Out of the six Schedules under the Act, Part I of Schedule I clearly lists Black Buck (Antelope cervicapra) as the second mammal against which an action can be taken by law. Part II of the Schedule lists down reptiles and amphibians and Part III lists down fishes.