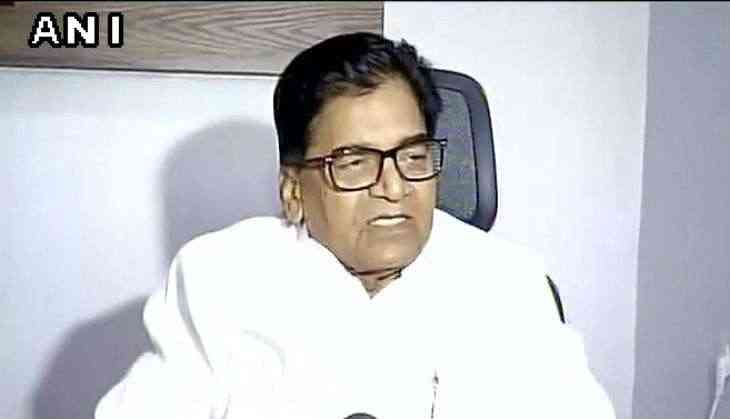 Samajwadi Party leader Ram Gopal Yadav on 24 may expressed grief over the fresh violence reported from Saharanpur, while accusing the Bharatiya Janata Party (BJP) of dividing Uttar Pradesh people based on caste identities.
Speaking to ANI here, Yadav said, "The BJP strategy consists of of polarization and seeking political advantage. The Saharanpur incident is one of the side effects of it."
Claiming that the BJP government is responsible for the recent incident in Uttar Pradesh, Yadav urged the former to stop such cases of violence in their regime.
The fresh clashes occurred on 23 may after Bahujan Samaj Party (BSP) Chief Mayawati's visit to the violence-hit area, in which one person was killed and several injured.
The state government also announced to give compensation of Rs. 15 lakhs to relative of a person who was killed during this incident.
Senior Superintendent of Police (SSP) S Dubey has assured that 24 people have been arrested so far in connection with the clashes.
Dubey also claimed that police and Uttar Pradesh Provincial Armed Constabulary or Pradeshik Armed Constabulary, (UP-PAC) or just ( PAC) are also deployed in the affected area.
On May 5th, one person was killed and 16 people, including a head constable, were injured in clashes between Dalits and Rajputs in Shabbirpur and Simlana villages.
Reports said that the police stopped the Maharana Pratap procession after some Dalits informed the police. This angered Rajputs, who allegedly resorted to violence.
However, BSP chief Mayawati said the state government has till now not provided relief and compensation to the victims of the violence.
She announced that the BSP would provide assistance of Rs. 50,000 to those whose houses have been burnt and Rs. 25,000 to those who have been injured in the violence.
"This is not right as it is the party of all communities. We want to create an equal society in the country. The party follows the path shown by Babasaheb Bhimrao Ambedkar. The BSP maintained the brotherhood and didn't let a single communal riot to take place during its rule," said Mayawati.
-ANI