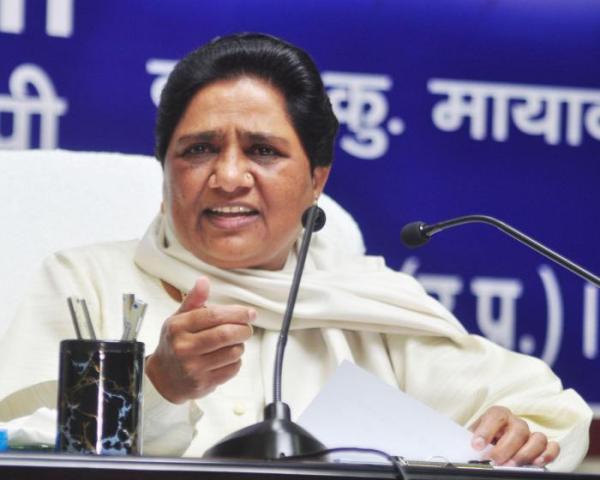 Stressing that fundamentalists have been emboldened ever since SP and BJP came to power in the state and at the Centre, BSP chief Mayawati today cautioned people against the saffron brigade's efforts to declare India a 'Hindu rashtra' "where their interest will not be safe".
"Fundamentalists and communal forces have been emboldened ever since the SP and BJP government came to power in Uttar Pradesh and at the Centre," she said at a function on the death anniversary of BSP founder Kanshi Ram.
Sounding a warning note to her electorate, Mayawati claimed that after coming to power, BJP and its associates have been moving about propagating that they want to make the country a Hindu rashtra.
"The Constitution has taken care that people of all religions live in the country and so the country has not been accorded the status of Hindu rashtra...if BJP and RSS turn it into a Hindu rashtra, I want to tell Dalits and adivasis that their interests will not be safe," Mayawati stressed. Attacking the RSS, Mayawati said there is a move to end the quota facility for the downtrodden given by the Constitution under the garb of reviewing reservation and warned of a nation-wide agitation against it if the Centre goes ahead with it.
"Mayawati will not stay silent...if such a thing happens she will lead the agitation herself...you should all remain prepared for it," she said.
--PTI