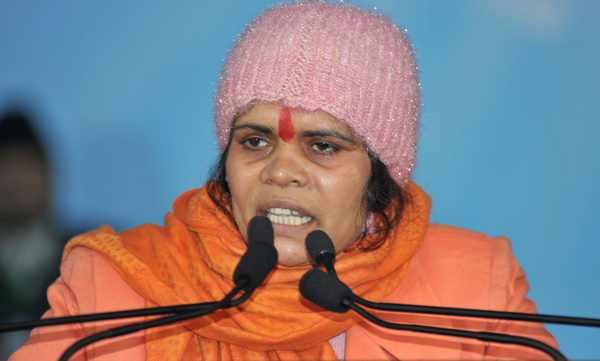 VHP leader Sadhvi Prachi has created a controversy again by making a remark about the Pakistani terrorist who was captured after attacking a BSF convoy in Udhampur.
"I request the centre to hand over the terrorist to Hindu organisations after he has been interrogated by investigative agencies," she said.
Sadhvi Prachi is known for her remarks and speeches on a particular minority community. The central agencies have been questioning Mohammed Naved, the sole terrorist nabbed after the attack.
The Hindutva leader also said that Parliament shelters a few more terrorists in the form of MPs. "There is nothing more unfortunate than knowing that there are one or two terrorists present in the Parliament," Sadhvi Prachi said.
Earlier, Prachi had been served a notice by the BJP's UP state unit when she said that Haj pilgrims would have to face the consequences if there were attacks on pilgrims going to Amarnath.