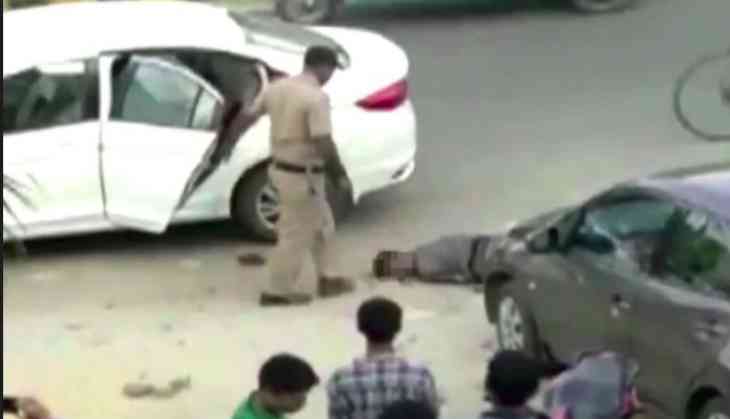 A shocking news has come to light that the son of Gurugram judge who was shot at by the official security guard on 13th October succumbed to his injuries at a hospital on Tuesday morning.
He has been fighting a battle with his injuries since 13th October and on 23 October, he has counted his last breath.
Gurugram judge Kishan Kant Sharma's wife Ritu Sharma and his son Dhruv Sharma was shot at by his official security guard in Gurugram's Sector 49.
The woman(38) was dead on the spot and her 18-year-old son was admitted to the hospital in a critical condition.
Wife of additional sessions judge shot dead by the judge's gunman in Gurugram on October 13: The son of the judge died in the hospital earlier this morning. #Haryana

— ANI (@ANI) October 23, 2018
The mother and son had suffered injuries to their head and chest after they shot by the official security guard.
The gunman was identified as Mahipal who was arrested on the same day and was sent to the judicial custody.
Also, the gunman has called the judge at around 3:45 pm and told him about what he had done with his wife and son.
As per the reports, Mahipal has been working as the judge's gunman from last 1.5 years.
During the investigation, it was found that Mahipal was disturbed from the past few days. Mahipal allegedly shot them with his service revolver.