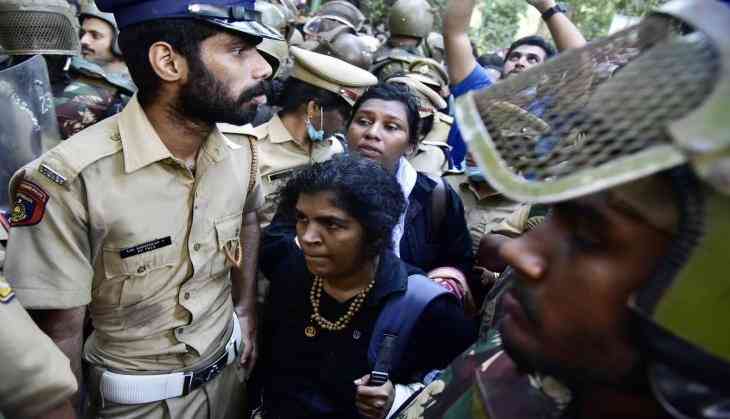 A clash has erupted in Kerala after an umbrella organisation of Hindu outfits has opposed the entry of the two women into the Sabarimala temple. The state-wide shutdown has been called on Thursday.
The call has been issued by the Sabarimala Karma Samiti (SKS) hours after the two women under the age of 50 entered the shrine and sparked the protest in the state.
The situation in the state become so worse that on Wednesday evening, an activist of the SKS was injured in the clash and he succumbed to his injuries at a hospital in Pandalam late at night.
Reportedly, he suffered a head injuries after allegedly being hit by a stone during a clash between workers of the Bharatiya Janata Party and the ruling CPI(M) in Pandalam,
Earlier in September, the Supreme Court of Indian had lifted the ban over the entry of the women or girls of menstruating age, which has refused to abide by the ruling.
Since the verdict, the protest was continued and thousands of devotees have blocked the attempts of the menstruating women and girls' entry to the shrine.
Also read: Watch Video: 2 women create history by entering Sabarimala Temple, first time after court lifted the ban
Reportedly, two shutdowns have been called in Kerala since the apex court on 28th September allowed the entry of women of all ages to worship at the shrine.