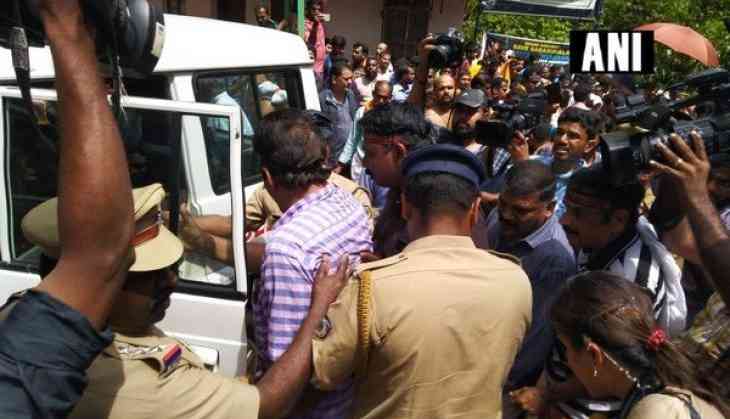 Sabarimala temple protest
The Supreme Court has deferred the hearing for 19 review petitions filed in connection with Sabarimala temple verdict, announced earlier by the Constitution bench.
The order of the apex court was visibly defied in the protest which happened at the Sabarimala temple in Kerala, while the gates were opened for the devotees this Wednesday.
The Supreme Court had earlier allowed women of every age group, including 10-50 in the temple after a 4-1 judgement, ruling that customs and culture cannot defy the rights of an individual, granted by the Constitution.
Supreme Court today said we will see it tomorrow as to when we can take up hearing the fresh petitions (writ and review) in regard to the entry of women in age group 10-50 in Kerala's.
Protests across the state of Kerala and adjoining cities made it worse for the women devotees to enter the temple premises and eventually, the gates of the temple had to be closed.
The trust which handles the Sabarimala temple, BJPP and the workers of RSS protested against the verdict and staged strike, banning the entrance of every women devotee. In the midst, social activist Trupti Desai was detained by the police.
There are 19 review petitions pending before the Supreme Court in connection with the #SabarimalaTemple. https://t.co/5HC2R8tzkh

— ANI (@ANI) October 22, 2018
After Congress' approval towards the review petition, it is now clear that both the BJP and Congress are on the same page and it would be tough for the Left Democratic Front (LDF) to sustain and follow the verdict of the apex court.
The temple politics has one's again taken the centerstage in Indian politics where every party is trying polarize the issue and gain the momentum for the 2019 Lok Sabha elections, especially the BJP.
Also read: Amritsar Train Accident: After deaths of at least 60 people; no FIR registered against Dussehra organisers till now