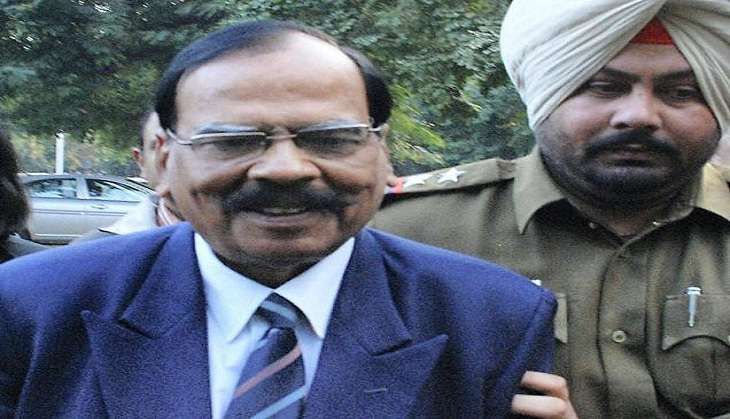 On 23 September, 2016, 23 years after Ruchika Girhotra poisoned herself to death, the Supreme Court upheld former Haryana police chief SPS Rathore's conviction, holding him guilty for molesting her in 1990, and eventually driving her to suicide.
The apex court has held him guilty for molestation under section Section 354 IPC, but has also held that the six-month prison time already served by him during the 26 year-long struggle for justice, is enough.
After having molested 14-year-old Ruchika Girhotra, a budding tennis player at the Haryana Lawn Tennis Association, of which he was President, Rathore was convicted for his deplorable actions for the very first time in 2009, when the CBI court in Chandigarh awarded him six months' rigorous imprisonment.
From 1990 to 2009 - it took 19 years for Rathore to be the recipient of any repercussion for the crime he had committed. For those 19 years, Rathore - the then IGP with Haryana Police, and the President of the Haryana Lawn Tennis Association - relentlessly harassed the Girhotra family.
Ruchika, only 14 years of age when she was subjected to sexual abuse at the hands of Rathore, had raised complaints of molestation against him. Way back in 1990, when instances of victim blaming in cases of sexual harassment were the norm, Ruchika had to bear the brunt of raising her voice against her harasser. She was expelled from school on grounds of 'indicipline', her family subjected to constant intimidation. The Haryana Police, at the behest of Rathore, took to humiliating the family further by framing false charges of theft against Ruchika's brother.
In 1993, the 17-year-old Ruchika succumbed to the constant intimidation and mental harassment, and poisoned herself to death. It was Aradhana Prakash and her family, close friends of the Girhotras, who put up a long drawn fight, and relentlessly pursued the case in search of justice.
It was only in June, 2010, that Rathore was put behind bars for the very first time. Rathore's grinning face after his conviction had taken the media by storm, leaving the masses infuriated.
The initial quantum of punishment of six months was then enhanced to 18 months by the Chandigarh court. This verdict was upheld by the Punjab and Haryana High Court as well.
Rathore had then appealed to the Supreme Court in 2010, to set aside his conviction. Rathore had already served six months of imprisonment in the meantime - and in the eyes of the apex court 6 months prison time was just about enough punishment for the man who had molested a minor and driven her to suicide. In 2010, he was granted bail by the Supreme Court.
Six years hence, and 26 years since the 14-year-old had been subjected to sexual harassment, the Supreme Court delivered its verdict on the case, upholding Rathore's conviction. But this political giant, a man in a position of power, is not facing any further jail time.