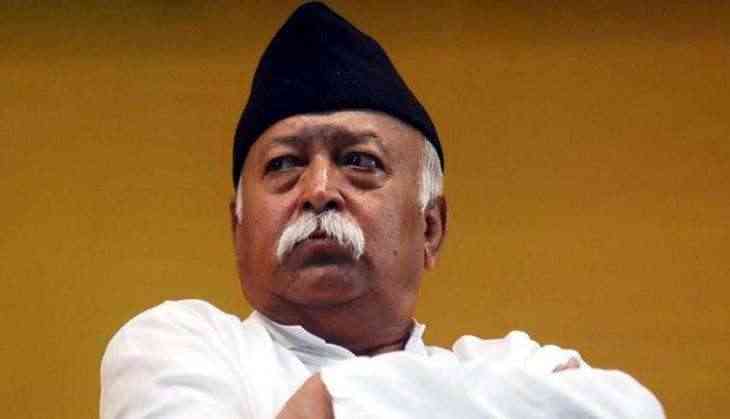 Rashtriya Swayamsevak Sangh (RSS) Chief Mohan Bhagwat on 30 September lauded the Indian Army for foiling infiltration bids along the Line of Control (LoC) and retaliating strongly during cross-border firing.
Delivering the annual Vijaya Dashami speech at the RSS headquarters in Nagpur, Bhagwat said, "The determination with which terrorist infiltration and firing from across the border is being dealt with is appreciated. All security forces, including the Army, have been given the freedom to do their respective duties."
The RSS chief further appreciated the recent crackdown on the Kashmir separatist leaders involved in terror funding and anti-national terrorist activities.
"Provocative actions and propaganda of the separatists is effectively controlled by curbing their illegal financial sources and exposing their linkages with anti-national terrorist forces. The positive effects of this strategy are visible on the ground," he added.
The RSS chief further called for acknowledging problem of refugees which is still not resolved in Jammu and Kashmir.
Also read: http://www.catchnews.com/national-news/rss-chief-mohan-bhagwat-cautions-nation-against-asylum-to-rohingya-83698.html
"For decades together, some generations are living through this miserable state of refugees for their decision to be in Bharat and remain as a Hindu. Despite being citizens of Bharat, they are still far away from the basic facilities of education, employment and democratic rights, and leading a backward life. This is happening just because the discriminatory provisions in the state of Jammu and Kashmir that denied them the fundamental rights," he added.
He further called for constitutional amendments to give a dignified and secure life to the Jammu and Kashmir people like other Indians.
Also read: http://www.catchnews.com/national-news/economic-policies-need-rethinking-mohan-bhagwat-83697.html
"We have to create conditions so that our these brothers can lead a happy, dignified and secure life like other Indians by availing equal democratic rights and fulfilling democratic duties, even while remaining firm and devoted to their religions and national identity. For this just work, necessary Constitutional amendments will have to be made and old provisions will have to be changed. Then and then only, the residents of Jammu Kashmir can be completely assimilated with rest of Bharat and their equal cooperation and share will be possible in the national progress," he added.
-ANI