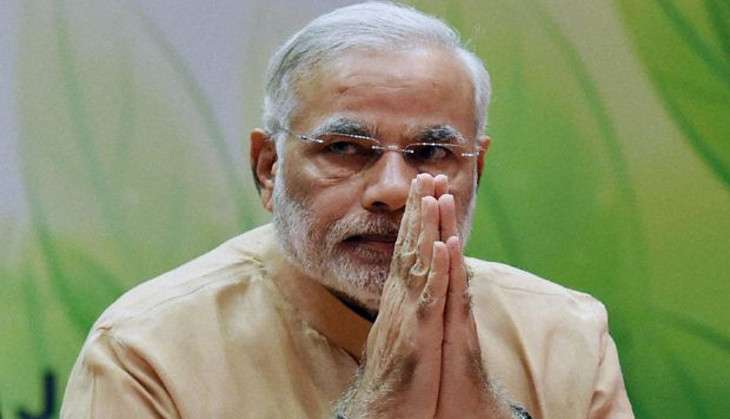 Prime Minister Narendra Modi's 8 November announcement to ban existing currency notes of Rs 500 and Rs 1,000 came as a shock to many. The move - which is an attempt to end corruption and curb the spread of black money - has drawn both, praise for its ingenuity, and criticism for the confusion that it caused.
However, while the move is being hailed as a gamechanger, sources revealed that it may have taken almost three years for it to see the light of day.
A Pune-based organisation named ArthaKranti Sansthan has been credited for conceptualising this innovative technique to fight corruption and check black money. Four members of the organisation - namely, Anil Bokil, Ashutosh Phalke, Mrugendra Singh and Deepak Karanjikar - met Modi in Gandhinagar to pitch the idea.
Also Read:Currency ban backlash? Modi loses 3 lakh Twitter followers in 1 day
A member of the organisation told Catch that the team of four had briefed Modi about the idea on 29 July 2013, when he was still the Chief Minister of Gujarat.
Interview with ArthaKranti member Amod Phalke
Catch spoke to Amod Phalke, a member of the ArthaKranti Sansthan and the brother of Ashutosh Phalke. He said that the ArthaKranti team was scheduled to meet Modi for 15 minutes, but the meeting was extended to close to 90 minutes.
Who proposed the idea of scrapping high currency notes?
AP: ArthaKranti Pratishthan or Team ArthaKranti.
When did the meeting take place?
AP: 29 July 2013
How did Narendra Modi react?
AP: He did not react. He did not indicate anything. However, the meeting lasted for 90 minutes even though it was scheduled only for 15 minutes. Modiji listened to the presentation and also posed specific questions.
Also Read -Currency ban: Common man hit by a slew of troubles, but still happy about move
How did you manage to keep it a secret?
AP: If you are talking about our meeting with Prime Minister Narendra Modi, then that was not a secret at all. It was spoken about in the news as well as on social networks like WhatsApp.
If you're talking about the decision to implement a point in the ArthaKranti proposal, then we were not aware of it. So, for us too, it was a secret and a pleasant surprise!
Modiji's reaction did not give anything away.
So you did not know your proposal would be implemented?
AP: No
How effective will this method prove in the fight against black money? Don't you think the issue will rear its head again in a few years after the new Rs 500 and Rs 2000 notes have become a norm?
AP: As Modiji has said in his address to the nation, the RBI will ensure that the proportion of higher denominations will be limited and not as high as it is now (85 % by value, in Rs 1000 and Rs 500 rupee notes). We think these new higher denominations should also be withdrawn soon. The higher denominations is only a tool that helps generate black money and aids corruption. Black money by definition is money that evades tax. The black money generation will stop only when we replace all taxes by a single tax - the Bank Transaction Tax.
Also Read: Heartening to see demonitisation taking place in orderly fashion, says PM Modi
What do you have to say about the negative reactions to the proposal by opposition leaders like Rahul Gandhi?
AP: The ArthaKranti proposal is for the benefit of each and every Indian. We are happy that Modiji has taken this crucial step which was much-needed. Hats-off to him for taking this brave step! We look forward to implementation of remaining points of the ArthaKranti proposal. That will enable 'Principled, Prosperous and Peaceful Living' for every one of us!
What exactly is the ArthaKranti proposal?
Here is a breakdown of ArthaKranti Sansthan's proposal to fight corruption:
Withdrawal of existing taxation system* (except Customs/Import Duties) * All Central, State and Local Government Taxes - Direct as well as Indirect.Every Transaction routed through a bank will attract a certain deduction in appropriate percentage (say 2%) as a Bank Transaction Tax [BTT] - A Single Point Tax Deducted at Source. This deduction is to be effected on receiving/credit account only. This deducted amount will be credited to different Government levels like Central, State and Local (as say, 0.7 %, 0.6 % and 0.35 % respectively).
Transacting Bank will also have a share (say 0.35 %) in the deducted amount as the bank has a key role to perform.
Cash Transactions will not attract any tax.
Government should make legal provisions to restrict Cash Transactions up to a certain limit (say Rs. 2,000).