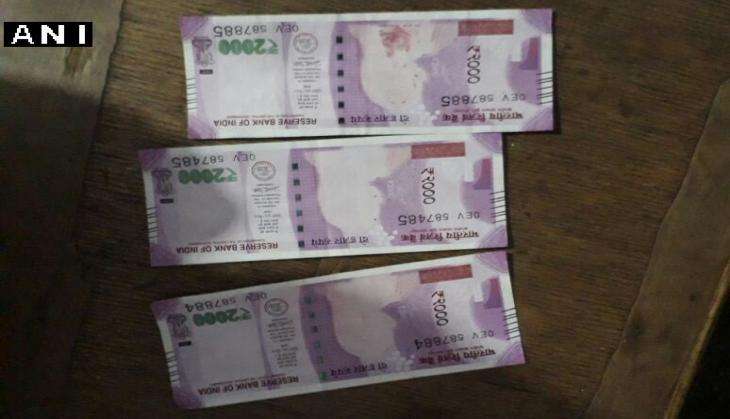 Two elderly farmers from Madhya Pradesh's Sheopur district were shocked after they were handed over Rs 2,000 notes at State Bank of India (SBI) without the image of Mahatma Gandhi, on Wednesday.
The farmers, who thought the notes were fake, approached the SBI branch where they were told that the notes were "genuine" but there was a printing error.
Krishna Meena, from village Bichhugawdi, as reported by Times of India, didn't notice anything wrong with the Rs 2,000 notes which he received from the SBI branch. It was only when another farmer who had similar notes told him about the error that both of them decided to approach the bank.
Sheopur (Madhya Pradesh): Farmer receives Rs 2000 notes from SBI Bank without Mahatma Gandhi's image pic.twitter.com/To8yiFIFxq

— ANI (@ANI_news) January 5, 2017
"The incident took place at Shivpuri Road branch of SBI. The notes were not counterfeit, but probably there was some printing error. They were taken back as soon as it (the error) was detected," TOI quoted Sheopur district manager of SBI, Akash Shrivastav.
According to the report, this series of 'faulty' notes were printed at Bank Note Press in Dewas, Madhya Pradesh. Many such notes with "printing error" are in circulation in the region.