Over the last few weeks, the legislative assembly election in Assam has managed to take a considerable chunk of attention away from the biggest celebration of year in the state.
In what has been billed as the most important election in Assam's history, the campaigning for the two phases of polling has been filled with communally-charged rhetoric from various parties.
However, with polling over and results not out until 19 May, the people of the state can now look forward to celebrating the Assamese New Year.
Bohag Bihu, popularly known as Rongali Bihu (Rongali meaning merriment), is being celebrated across the state starting from Wednesday, 13 April. The celebrations will continue for a month, until the end of the month of Bohag.
Origins and significance
It is believed that the origins of Bihu date back to as early as 3500 BC, although the same cannot be verified. Traditionally, the festival has been intrinsically associated with the agricultural cycle.
Bohag Bihu signifies the start of the harvesting period, while Kati Bihu, popularly known as Kongali Bihu, is observed when the granaries are vacant and the paddies are still being grown.
The last Bihu of the Assamese calendar, Magh Bihu, popularly called Bhogali Bihu, marks the end of the harvesting period. On the occasion, people come together to feast in celebration.
Bohag Bihu marks the beginning of the Hindu solar calendar. With this being a period of preparation for the upcoming harvesting season, there is a sense of merriment around. Hence the name Rongali.
With time, the assimilation of different cultures has seen Bihu evolve as a festival. Today, Rongali Bihu is celebrated across different religions and classes within the Assamese community.
The celebrations
The first day of Bohag Bihu is celebrated on the last day of the calendar year. On the eve of new year, farmers take their livestock out for baths. The day is traditionally called Goru Bihu, Goru meaning cow.
The first day of the year is called Manuh Bihu (Manuh is Assamese for human). Pithas, traditional cakes, of different varieties are made and shared in Assamese households.
Those observing the festival usually wear new clothes on the first day of the year. In villages, communities gather in Mukoli Bihus (open Bihu stages) to celebrate.
Some villagers, across different age groups, form groups and move from household to household singing husoris, traditional Assamese carols.
In cities, one would find a number of Bihutolis (Bihu stages) in different localities. Cultural programs continue late into the night, sometimes well into the morning in these Bihutolis.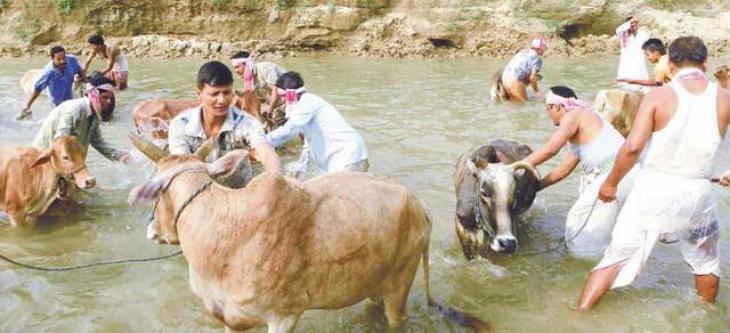 Cows being taken out for baths on the occasion of Goru Bihu. Photo: assaminfo.com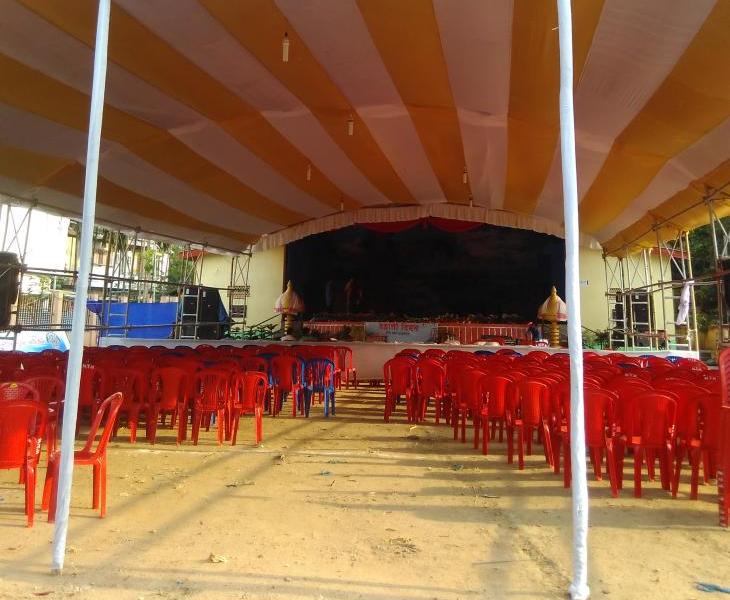 A Bihutoli being readied in Guwahati's Rukmininagar area. Photo: Catch News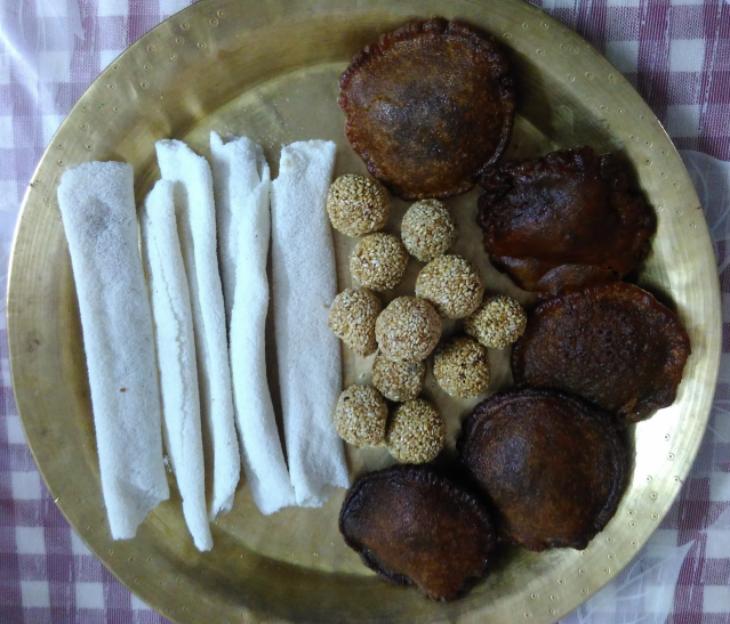 Pitha is a type of cake usually prepared on the occasion of Bihu. Pictured here is an assortment of three different pithas. Photo: Catch News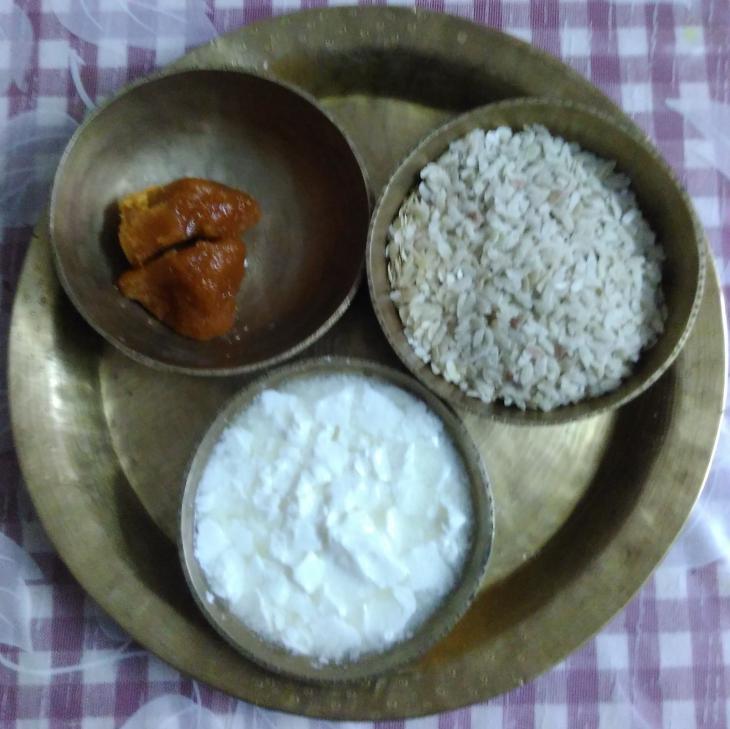 Flattened rice is traditionally served with curd and jaggery in Assamese households on the occasion of Bihu. Photo: Catch News
Dhul, Pepa and Taal, the three traditional instruments used during Bihu celebrations. Pepa is made from the horn of a buffalo. Photo: Wikipedia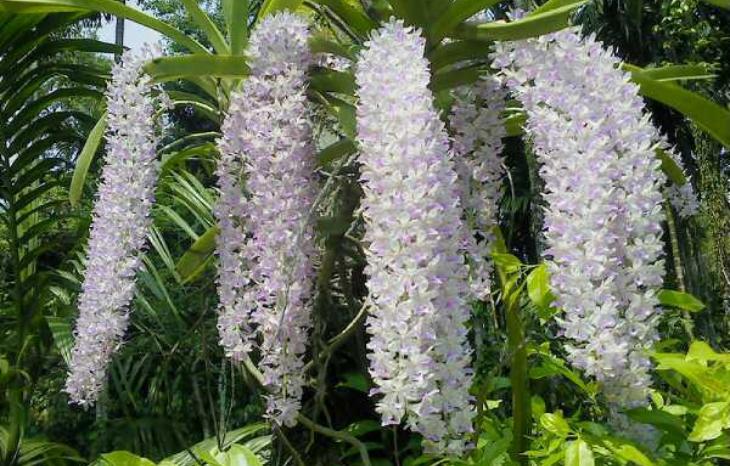 Kopou phool (Rhynchostylis retusa or Foxtail Orchid) usually blooms during the period of Bohag Bihu. It is used in the attire of a Bihu dancer, and is also state flower of Assam. Photo: Wikipedia