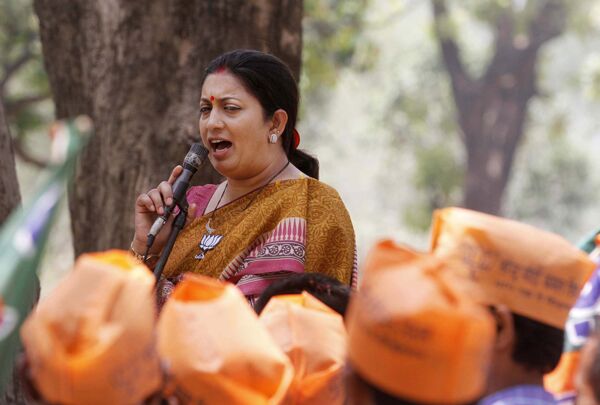 The government will not intervene in the suicide of Dalit-scholar Rohith Vemula from Hyderabad Central University, said Union Minister of the Human Resource Development Smriti Irani. The BJP minister has, however, mentioned that a two-member team has been sent to the university to take stock of the situation.
"In a time of grief like this, I express my condolences to the family who lost their son. We have sent a two-member team from the ministry who will apprise us of the situation in the university. Everyone knows that in Central Universities, the administrative control belongs only to the varsity. The government has no role to play," Irani was quoted as saying by ANI.
"Will have to wait until the reports come, will be inappropriate to say anything until then," asserted Irani when asked to comment on the issue. She insisted that she will not make 'political statement' at a time like this as law and order was subject to the state.
Rohith Vemula, a 25-year-old Dalit scholar expelled by the University of Hyderabad a month ago, committed suicide on Sunday.
Vemula, from Guntur district of Andhra Pradesh, was pursuing a PhD in science technology and society studies for the last two years. Allegedly, he was embroiled in a tiff between two student groups last August.
His death intensified the tense situation in the campus where students have been protesting the expulsion of five Dalit scholars, including Vemula, for 12 days now. Students protested all night and had prevented the police from taking the body for post mortem for a long time.