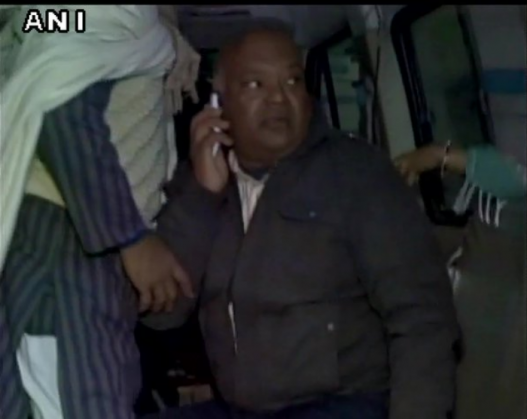 Ranjeet Yadav, son of Kunti Devi, an MLA of Bihar's ruling Rashtriya Janata Dal, allegedly assaulted a doctor at a Gaya hospital on the evening of 27 January.
NDTV quoted Dr Satyendra Kumar as saying that Yadav hit him with a wheelchair.
Police officer Amit Kumar told NDTV that Yadav was accompanied by eight others.
No arrests have been made in the case so far.
A long list of crimes
In 2013, Ranjeet and his brother Vivek were arrested for killing Sumirak Yadav, a JDU worker, with an iron rod.
Yadav is the son of former RJD MLA from Atri, Rajendra Yadav and Kunti Devi, a two-time Atri MLA from the RJD.
Rajendra Yadav, is currently serving a 10-year jail sentence after he was found guilty in 2007 for the kidnapping and murder of Mithilesh Paswan and Lal Bahadur Yadav, supporters of a rival candidate in the 2005 Bihar assembly polls.
Kunti Devi is an accused in a murder case. She also faces a number of charges, including - punishment of criminal conspiracy (IPC Section-120B), escape from confinement or custody negligently suffered by public servant (IPC Section-223), resistance or obstruction by a person to his lawful apprehension (IPC Section-224).