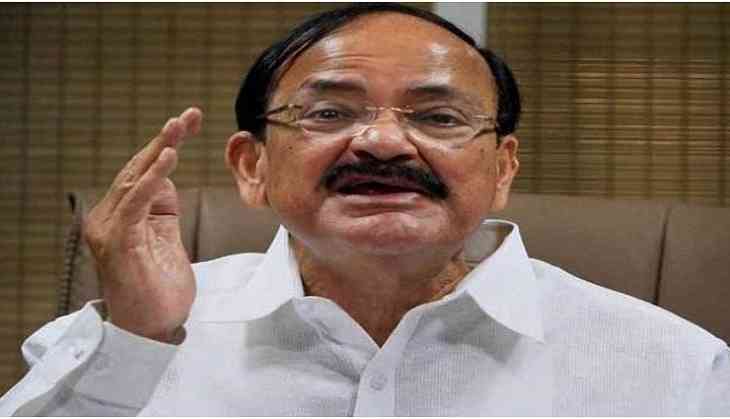 Union Urban Development Minister M Venkaiah Naidu on Monday exhorted the political parties to 'rise above politics' and extend their full support to the Goods and Services Tax (GST).
Naidu's appeal has come amid reports of the Opposition's alleged decision to skip the special session being organised on June 30 ahead of the designated launch of the GST.
Naidu, while addressing the media here assured that although there may be implementation glitches at the initial stages of the rollout, the GST Council will identify and overcome them at the earliest.
"The GST is a very important tax reform. Undoubtedly, there will be teething troubles initially. But, I assure you that the council will take them up and overcome any obstacles they are faced with. I would like to appeal to all those concerned to rise above parties and politics, and extend their full support," he said.
Hailing the forthcoming bill as the 'biggest tax reform since independence', Naidu asserted that it will bring economic integration, reduce delays and end discrimination among taxpayers.
Reiterating the importance of cooperation, Naidu said the power of taxation has now been given to the GST council, which will be responsible for all taxation-related matters hereafter.
"A special session of parliament has been called for on June 30. From now on, there will only be GST on three levels- central, state and integrated," said Naidu.
Earlier, reports surfaced regarding the Opposition's plans to skip the special session on June 30, although no official confirmation has been received so far.
Meanwhile, CPI (M) leader Sitaram Yechury confirmed that the party has not decided to boycott the session.
"We have not boycotted. However, but no whip has been issued for the special meeting in the central hall on GST in the midnight of June 30," Yechury told ANI.
The GST, which is slated to be rolled out on the midnight of June 30, will bring the Indian economy under a single tax bracket.
Six slabs of taxation have been proposed by the council, ranging from zero percent to 43 percent.
Initially, it is being said that essential commodities and luxury goods will be taxed separately.
The GST is said to be extremely beneficial to consumers, as it will bring down the price of goods and curb inflation.
The GST is also said to reduce the delays in tax payments and ensure more stringent checks on the same.
-ANI