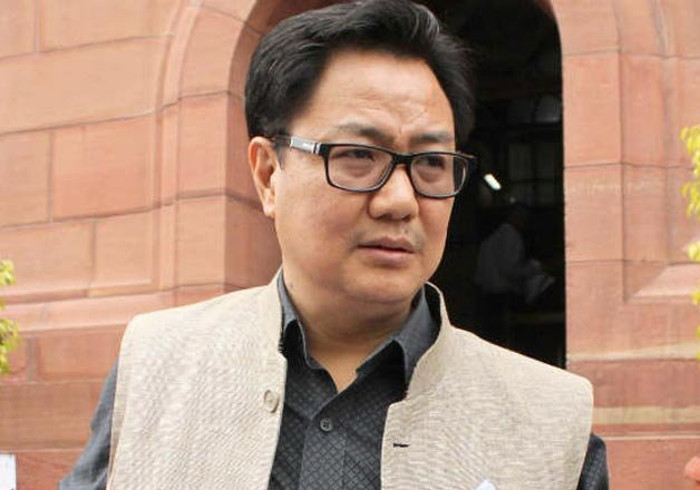 Minister of State for Home Affairs Kiren Rijiju, who is in disaster management mode after his 'north Indians' comment, said on Thursday that his comment applied to the entire nation and not only to particular sections of the society.
"Yes, I expressed my support for the former LG's statement but I want to clarify that it was directed towards the entire society and not a particular section. Every day we keep hearing reports on murders and rape and the only way we can expect some solution is if we make an issue about it. We are all responsible equally for bettering our society," Rijiju told ANI here.
He added that his statement was being 'politicised' by some people and asserted that it should not be done.
At a function to announce the setting up of India Police Foundation, Rijiju said, "I was witness to a statement made by one of the Lt Governors of Delhi some years ago. He had stated that people of north India enjoy breaking the rules and by evening he was forced to apologise. But I believe what he said was right." Rijiju had said at a function to announce the setting up of India Police Foundation in the national capital.
The Congress has demanded strict action against Rijiju and said that he needs to apologise or be removed from his position.
"It is the insult of all North Indians. He is describing all North Indians as criminals or tendency to be a criminal," Congress spokesperson Randeep Surjewala told ANI.
The Bharatiya Janata Party, however, defended the Union Minister saying that he was taken out of context.
"Rijiju ji said what he said only in the context on increasing crimes in the country no to a particular community," BJP spokesperson Shahnawaz Hussain told ANI
-ANI