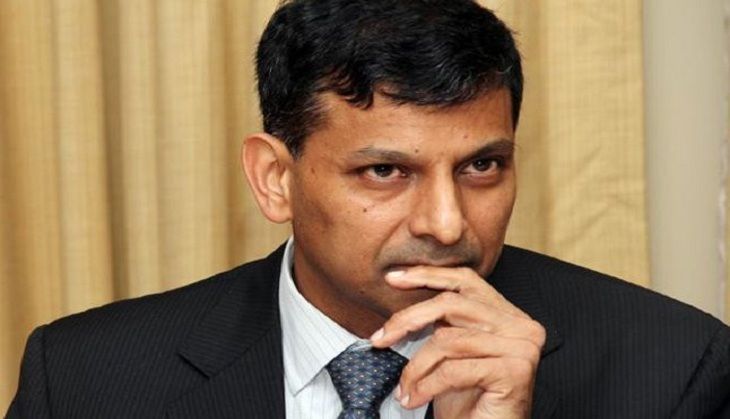 The Reserve Bank of India on Tuesday kept the policy interest rate unchanged at 6.5%, which was in line with analysts' expectations. The reverse repo rate also stayed unchanged at 6%.
The cash reserve ratio of scheduled banks remains unchanged at 4.0%.
The announcement was made after the bi-monthly monetary policy meeting, reported The Times of India.
April's inflation reading makes the future trajectory of interest rates somewhat more uncertain, said RBI. Rising crude prices and the implementation of the Seventh Pay Commission pose an upside risk to inflation, it added.
Retaining the growth projection of 7.6% for 2016-17 citing corporate profits and a surge in consumption, the central bank said it will also soon review the implementation of marginal cost lending rate framework by banks.
Most economists polled by Reuters said if the forecasts of a good monsoon are correct, RBI governor Raghuram Rajan could cut the repo rate by 25 basis points between July and September, adding another cut will possibly be the last reduction in rates in the cycle.
The RBI governor has lowered interest rates by as much as 150 basis points in the past year, to the current 6.5%, which is a five-year low.
"This is a sweet spot for the RBI, with inflation on track and an upward bias to growth," said A. Prasanna, an economist at ICICI Securities Primary Dealership Ltd in Mumbai, to Reuters. "Overall the policy stance will be balanced with no rate cuts unless there is better clarity on the monsoon," he added.
Last week, India became the world's fastest growing economy after it was announced that the GDP grew 7.9% in the January-March quarter.
Economists told Reuters that Rajan will now focus on persuading banks to pass on the benefits of earlier RBI rate cuts to borrowers, as the banks have only lowered lending rates by 65 basis points since early 2015, reported TOI.