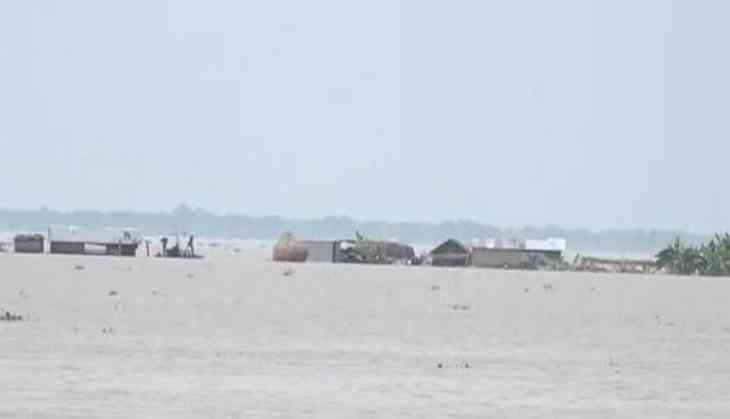 Rescue operations in full swing in Kaziranga (ANI)
The floodwater level in Kaziranga National Park (KNP), a World Heritage Site 250kms from here, started receding on Thursday, but the past eight days of flood fury has left a trail of animal carcases. Many animals have perished in the floods, which started on July 5.
Assam Forest Minister Pramila Rani Brahma said that "due to the flood, the condition of animals is very bad but still fewer animals are killed because of our efforts".
She thanked local people for helping the forest authorities to save the animals.
She added, "So far, nearly 23-25 animals have been found dead. Twenty-five animals were rescued, treated and then left on the grounds."
DFO of Kaziranga National Park, Bikas Ballav, said, "At present, it is an alarming situation as almost 70-80 percent of the path is flooded. Our staff is engaged on duty and additional police forces and forest force have been deployed."
He also said that three drones are operating to monitor the condition of the park. He added that the forest authorities are being further aided by the locals, NGOs and other civil authorities.
-ANI