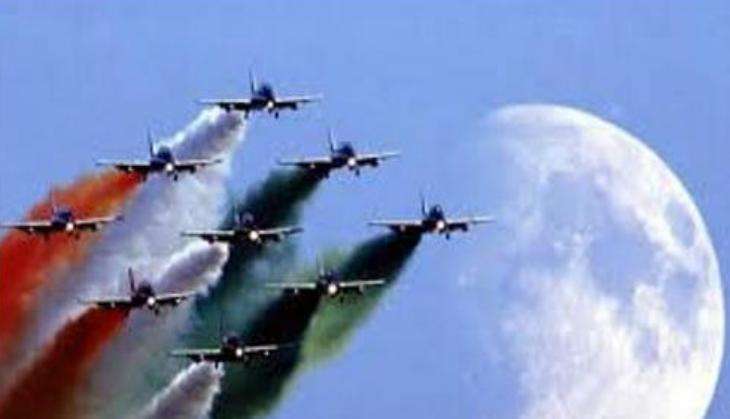 The Indian Air Force (IAF) has begun the practice of its aircrafts for a thundering flypast this Republic Day.
As many as 34 aircrafts of the IAF will perform various manoeuvres during the Republic Day celebrations to be attended by UAE crown prince Sheikh Mohammed bin Zayed Al Nahyan as the chief guest.
The parade will witness MI 17 V5s flying in Ensign formation as soon as the Parade Commander reaches the saluting base in front of President Pranab Mukherjee.
There will be 19 fighters, 11 helicopters and four transport aircrafts enthralling the public this year.
As many as 12 aircraft will be kept on a stand-by. The aircrafts participating in flypast this year are Jaguars, C130J Hercules, C17 Globemaster, Su30, MI 17 V5s, ALH Dhruv, MI-35 (attack helicopters).
Keeping weather conditions in mind, the IAF is not taking chances and it has already put the aircrafts on detachments with various airbases.
The fighters flying at minimum of about 500 kms/hr get airborne much before the parade begins and maintains the precision time with a minimum error, if any, as close as 10 seconds.
The airbases from where these aircrafts will fly are Hindan, Jotpur, Nal and Jaipur.
The preparation had begun a fortnight back. Recce of the routes has already been done.
The leaders and deputy leaders of the various flying formations have also flown as per their final programme.
The full dress rehearsal, exactly the way entire IAF team will function on Republic Day, will be done on 23 January.
There are special establishments of the IAF metrological officers, Air Traffic Controllers and specialists formed around the Republic route to keep the precision of the flypast.
-ANI