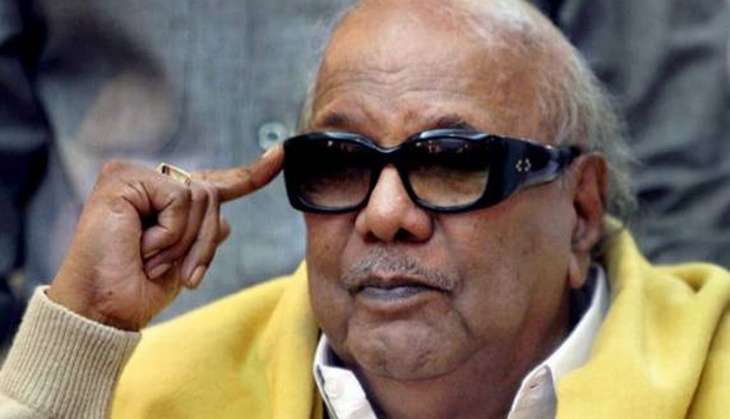 With rumours of Tamil Nadu Chief Minister J Jayalalithaa's deteriorating health making the rounds, DMK chief Karunanidhi said on Friday that photographs of her in hospital should be released to put an end to the rumours.
Karunanidhi, while wishing for her speedy recovery, has also suggested that the state government should provide regular updates about her health.
Apollo hospital authorities, where Jayalalithaa is admitted, issued a statement on Thursday, saying she has "responded well" to treatment, but has been advised to remain in the hospital for further 'evaluation tests' that are also being conducted.
"Necessary evaluation tests are being carried out. The Honourable Chief Minister has been advised few days stay in the hospital for recuperative treatment," Subbiah Viswanathan, Chief Operating Officer of Apollo Hospitals was quoted to have said in an Indian Express report.
Karunanidhi has also asked Tamil Nadu's governor to intervene, appealing that he should ensure a transparent system of informing people about Jayalalithaa's health.
"She is normal. She is meeting officials. She remains concerned about state affairs. She herself drafted the letter on the Cauvery issue. She personally monitored and managed to control the communal tension in Coimbatore within 24 hours. All other reports are baseless," AIADMK spokesperson Nanjil Sampath Sampath was quoted to have said in an Indian Express report, while clarifying that her photographs could not be released, as her doctors have not granted permission to that effect.