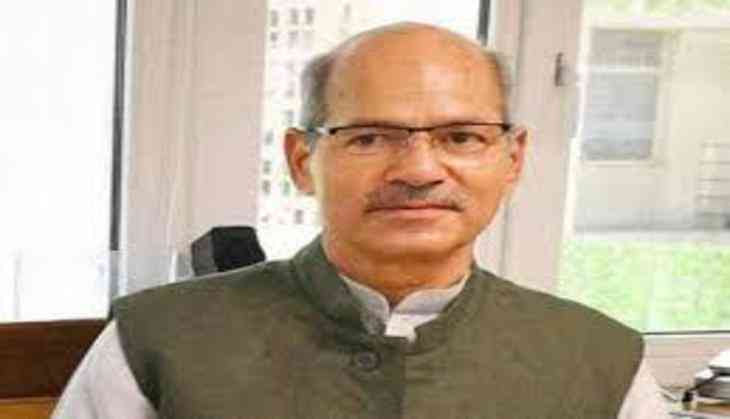 The sudden demise of Cabinet Minister Anil Dave has saddened the nation, especially the political fraternity.
Union Law Minister Ravi Shankar Prasad on Thursday condoled Dave's death and termed him as a true 'environmentalist.'
He said keeping Dave's love for environment in mind, Prime Minister Narendra Modi rightly selected him to head the Environment Ministry.
Madhya Pradesh Chief Minister Shivraj Singh Chauhan said Dave devoted his entire life for the nation. He also remembered Dave's love for environment.
"He devoted all life for the service of the nation. As a Rashtriya Swayamsevak Sangh (RSS) Pracharak, he fulfilled all the responsibilities entrusted to him," said Chauhan.
Remembering Dave, Chauhan said, "I was a Swayamsevak when he was RSS' in-charge of Bhopal."
"He used to take care of everyone. He was one of the best strategists and if I would say that the BJP secured win in Madhya Pradesh in 2003, 2008, and, 2013 then it won't be exaggeration," said Chauhan.
The Madhya Pradesh Chief Minister also remembered Dave's love for environment and role in the conservation of Narmada and other rivers.
Dave's last rites, who passed away earlier today following a cardiac arrest, will be performed in Madhya Pradesh's Indore.
Minister of State (MoS) (Home) Jitendra Singh told the media about the cause of his death and last rites ceremony.
"It was a cardiac arrest. He will be taken to Bhopal this evening. Thereafter, he will be taken to his ancestral place Indore where his last rites will be performed. Talks regarding the same are on with his family and his Madhya Pradesh members," Singh said.
Prime Minister Narendra Modi, Union Finance Minister Arun Jaitley, Union Information and Broadcasting Minister M. Venkaiah Naidu, Goa Chief Minister Manohar Parrikar and Congress president Sonia Gandhi, Bharatiya Janata Party (BJP) president Amit Shah also condoled the minister's death.
A Bharatiya Janata Party (BJP) member, Dave represented Madhya Pradesh in the Rajya Sabha since 2009.
-ANI