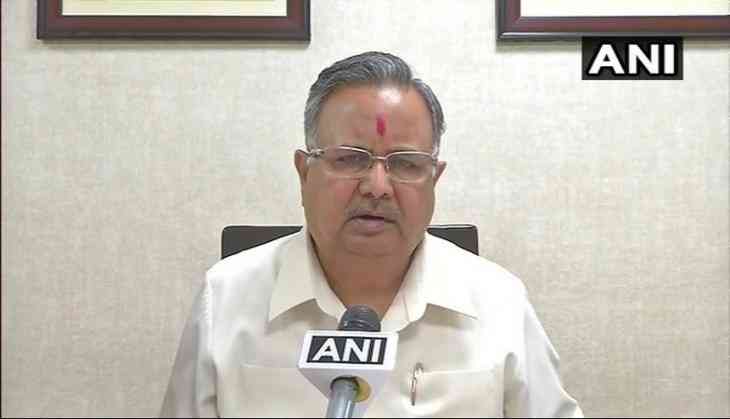 Chhattisgarh Chief Minister Raman Singh on Tuesday said that public interest litigation (PIL) on AgustaWestland helicopters scam case is 'politically motivate'.
Singh's statement comes hours after the Supreme Court dismissed PIL seeking probe into the alleged irregularities in purchase of the above case.
"This petition was motivated by political interests. From people's court, they have been defeated thrice, that is why they are indulging in such tactics," Singh told ANI.
The plea was filed by Non-Governmental Organisation (NGO) Swaraj Abhiyan seeking probe into the purchase of the VVIP choppers in 2006-07 and the foreign bank accounts purportedly linked to the son of Chhattisgarh Chief Minister.
The plea was dismissed by the division bench of Justice AK Goel and Justice UU Lalit, saying they did not find any merit in it.
Hearing the arguments into the plea, the court had earlier said that it was concerned whether any fraud was committed while purchasing a VIP AgustaWestland helicopter.
Advocate Prashant Bhushan, appearing for the NGO, said that a proposal of the state in December 2006 stated that there should be open bid to purchase the helicopter. It said that helicopter firms should be invited but no company was called and a tender was issued only for AgustaWestland.
He had also told the court that the documents received under the RTI showed that although the Bell helicopter was denied a bid, the government was still hiring it on rent.
However, the Chhattisgarh government had said court that there was nothing wrong in the bid and that at present 24 AgustaWestland helicopters were flying in the country.
Denying the allegations, the state government had called the claims reckless and politically motivated aimed at maligning the reputation as elections were due in Chhattisgarh.
--ANI