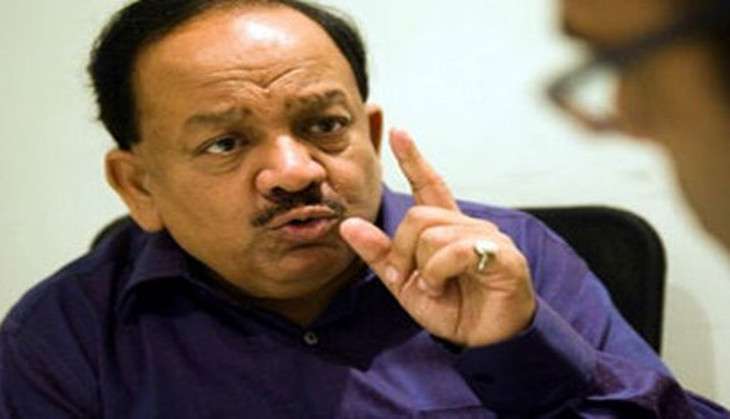 Union Minister Harsh Vardhan today asserted that the BJP has not given up on issues like building Ram temple in Ayodhya and the issue of Article 370 that grants special status to the state of Jammu and Kashmir. He said that the party will concentrate on these issues at an "appropriate time".
PTI quoted the BJP leader as saying, "Ram Temple, Article 370 have not been left. Right now, the party is working on common programme of the alliance (NDA). The party will work on the two issues at an appropriate time."
The Minister also said that the government provided immediate relief to states reeling under drought conditions.
The Central government led by Modi has in the last two years strengthened the country's economy, which was in a crippled state, he claimed, adding "Foreign investment, growth rate have risen manifold and the country's economy is back on track."
The NDA government has set an example by remaining corruption free in last two years, he added
--With PTI inputs