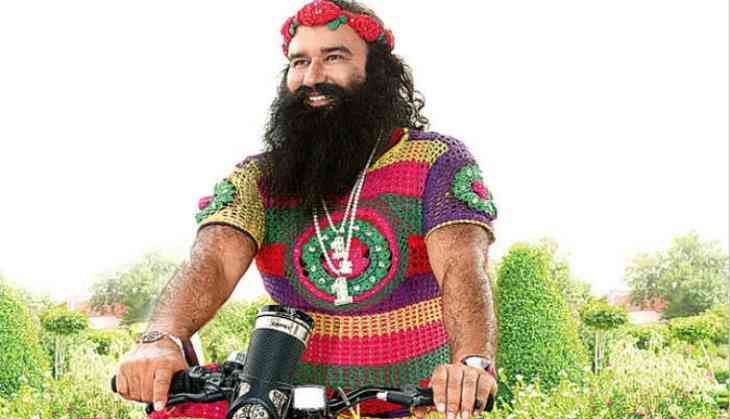 Court proceedings begin at 2:30 today
The court proceedings against Dera Sacha Sauda chief Gurmeet Ram Rahim will begin at 2:30 p.m. on 28 August, in connection with the rape charges levied against him and a sentence will be pronounced, hereafter.
The special Central Bureau Investigation (CBI) court judge, Jagdeep Singh, has already left from Panchkula and is expected to reach the Sunaria Jail in Rohtak, soon.
Ahead of the proceedings, Inspector General (I.G.) of Police, Rohtak Range Navdeep Singh Virk said that few weapons were recovered from Bahalgarh's Dera Ashram in the Sonepat district, and that a search operation was underway.
Virk informed that weapons had been hidden in the fields near the Dera. The people connected with it have been arrested, and are being interrogated.
He also said a total of 1,500 district policemen, 500 from other districts and 23 paramilitary companies are deployed at Rohtak's boundaries.
Also, shoot-at-sight orders have been issued for anybody, who tries to break the status quo or who tries to harm himself or others prior to or in the aftermath of the sentencing.
Rohtak Superintendent of Police (S.P.) Pankal Nain said that the Rohtak Police is on alert, while they have also got the support of the paramilitary services.
The past few days in Panchkula, Sirsa and the neighbouring areas have witnessed a volatile situation, after Ram Rahim was convicted of rape charges.
After Ram Rahim's verdict announcement, at least 30 died in Panchkula, six in Sirsa, and 269 were injured due to violence by DSS chief's followers.
To control the violent situation, the Army was deployed and a curfew was ordered in few places of Haryana and Punjab which was later released.
Meanwhile, Union Home Minister Rajnath Singh has directed National Security Advisor Ajit Doval and the Director, Intelligence Bureau, Dineshwar Sharma to continuously monitor the situation in Punjab and Haryana.
Along with Rajnath Singh, Doval and Sharma, the Home Secretary, and other Home Ministry officials were also present in the meeting that took place in North Block.
-ANI