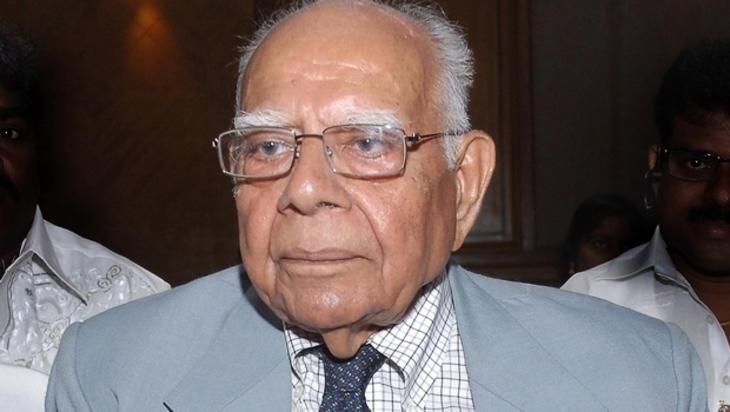 Veteran lawyer Ram Jethmalani will now fight the longstanding battle of One Rank One Pension or OROP, and will represent the demands of ex-servicemen in court. The senior lawyer was quoted saying, "I am 93-years-old and I can die any day but I assure you that it will not happen before I get you justice from Supreme Court."
Major General (retd) Satbir Singh, leader of the protesting veterans said the case will be filed in court in the next three to four days and Jethmalani will reportedly not charge any fee for his services.
Jethmalani, who has been fighting a case in the SC over the issue of black money since 2009, also lashed out at the Narendra Modi government for "failing" to bring back black money stashed away abroad.
"Modi promised to bring back blackmoney from foreign countries and I believed him but he fooled me. But when the German government offered to disclose the names of such bank account holders, no one from India approached it," he claimed.
Singh said that four more cases have been filed in the armed forces tribunal.
"These cases pertain to rulings for Jawans, war widows, arrears since 2006, payments for honorary ranks, rounding off of disability pension, and payments of reservists," he said.
The veterans' protest at Jantar Mantar entered its 320th day on Friday. Defence Minister Manohar Parrikar had in September 2015 announced the implementation of the long-delayed OROP for ex-servicemen but the veterans have been continuing with their protest demanding "complete" implementation of the scheme.
--PTI