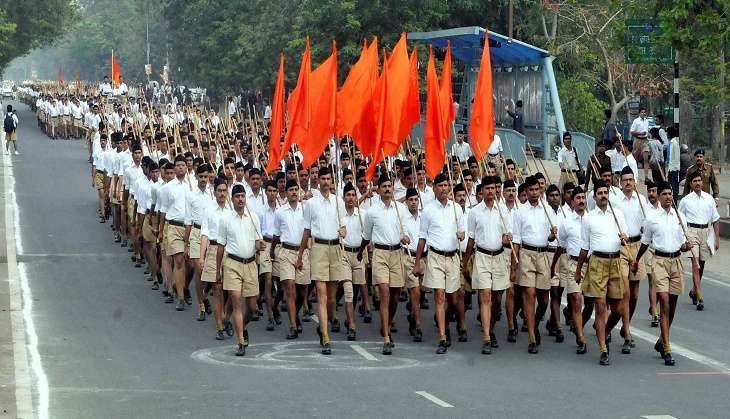 Responding to a petition filed by the RSS, the Madras High Court on 4 October said they were allowed to march in 14 places in Tamil Nadu next month if the cadres wear full pants and not the loose Khaki shorts which has been RSS' trademark since its inception in 1925.
RSS had moved the court after its representations to the respective police and district administrations for permission to conduct 'route marches' on 9 October to mark the 1000th birth anniversary of saint-philosopher Sri Ramanuja did not evoke any response.
The petition said, "RSS is not a banned organisation, instead it is a patriotic, nationalistic and cultural outfit patronised by a vast majority of people in India."
The court also directed the RSS cadres to not not indulge in any unlawful activities during the rally or raise any slogans that will affect the sentiments of others, adding, police could impose any other condition required as per law.
They also planned to hold the marches in connection with the Vijayadashami festivities and 125th birth anniversary of BR Ambedkar. Khaki shorts, the trademark dress for RSS cadres for 91 years, was replaced by brown trousers back in March as the Sangh wanted to move with the times.
--With PTI inputs