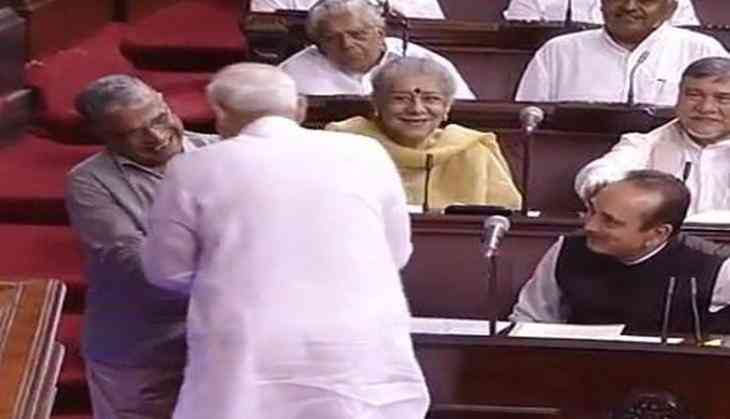 National Democratic Alliance government's candidate for Rajya Sabha deputy chairman post Harivansh Narayan Singh got an easy victory over the opposition. The government scored 125 votes while the Opposition got 105.
Congratulating the winner Harvansh, Prime Minister Narendra Modi said "Harivansh Ji is well read and has written a lot. He has served society for years".
In order to win over fence-sitters like Odisha Chief Minister Naveen Patanaik, PM Modi and BJP chief Amit Shah made outreach to them through phone calls.
At the other hand, the opposition fared below expectation as the YSR Congress, the DMK and a TMC lawmaker stayed out of the voting.
Harivansh, who is from Nitish Kumar's JDU and first-time lawmaker, won battle against the opposition candidate Congress' BK Hariprasad.
Lauding Harivansh, Modi said "Working closely with Chandra Shekhar ji, Harivansh ji knew in advance that Chandra Shekhar ji would resign. However, he did not let his own paper have access to this news. This shows his commitment to ethics and public service".
Senior Congress leader Ghulam Nabi Azad said "In elections, someone wins and someone loses. But the Deputy Chairman is no longer a part of any single party. He belongs to the country now."
At the other hand, Aam Aadmi Party did not take part in the election since the party chief Arvind Kejriwal is upset that Rahul Gandhi did not seek support.
AAP Rajya Sabha member and senior leader Sanjay Singh said "If Rahul Gandhi can hug Narendra Modi, why cannot he ask Arvind Kejriwal for support to his party's candidate."