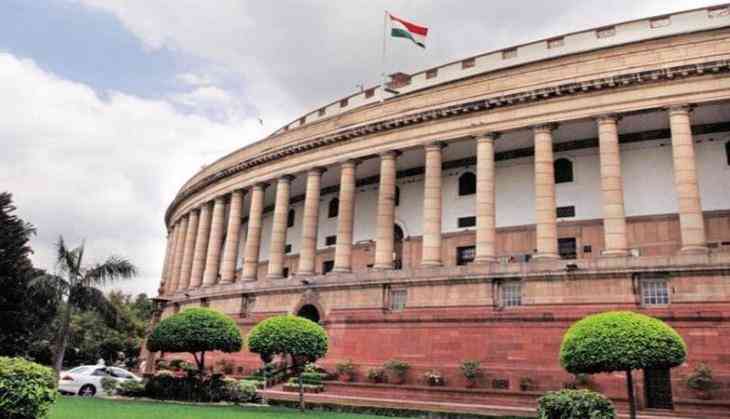 Rajya Sabha adjourned over Noida fake encounter issue (ANI)
The Rajya Sabha was adjourned on Monday till 2 pm after the house witnessed a protest by the Samajwadi Party (SP) over the Noida fake encounter issue.
Earlier in the day, the party had submitted an adjournment motion notice in the Upper House over the issue.
On Saturday, two people were allegedly shot at by police personnel in Uttar Pradesh's Noida Sector-122.
Among the injured, Jitendra Yadav was shot in the neck and Sunil has wounded his leg.
However, the state police on Sunday claimed that the Noida shootout was not an encounter but a case of personal enmity.
The four policemen involved in the incident have been suspended with immediate effect and the sub-inspector who fired the gunshots has been sent to jail.
Meanwhile, Congress MP Rajni Patil gave zero hour notice in Rajya Sabha over the issue of 33% reservation for women in Parliament and Assembly.
-ANI