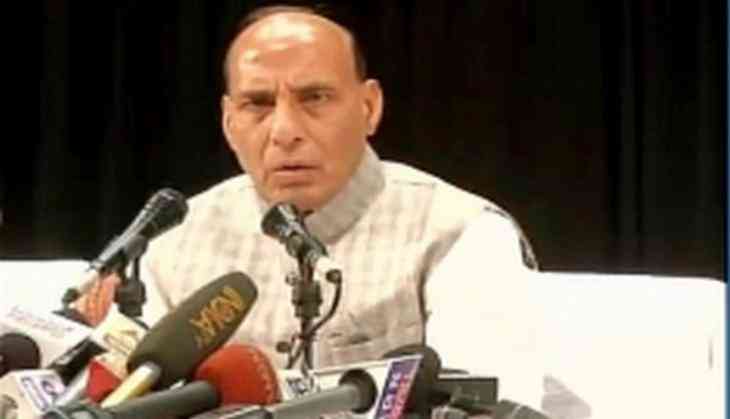 Rajnath Singh to inaugurate two-day Civil Services Day (ANI)
Union Home Minister Rajnath Singh will inaugurate a two-day Civil Services Day function in New Delhi today.
The inaugural session will be followed by a Plenary Session on Creating value through Human Capital Management in Government', chaired by Minister of State, Ministry of Personnel Jitendra Singh.
Three Breakaway Sessions on subjects related to Agriculture, Energy and Skill Development and Entrepreneurship will also be organized. The main event will be held tomorrow, on the occasion of Civil Services Day.
Prime Minister Narendra Modi will confer the Prime Minister's awards for Excellence in Public Administration to Districts and other Central and State organizations for effective implementation of Programmes and Innovation.
The awards have been instituted with a view to acknowledge, recognize and reward the extraordinary and innovative work done by Districts and Organizations of the Central and State governments for the welfare of common citizen.
-ANI