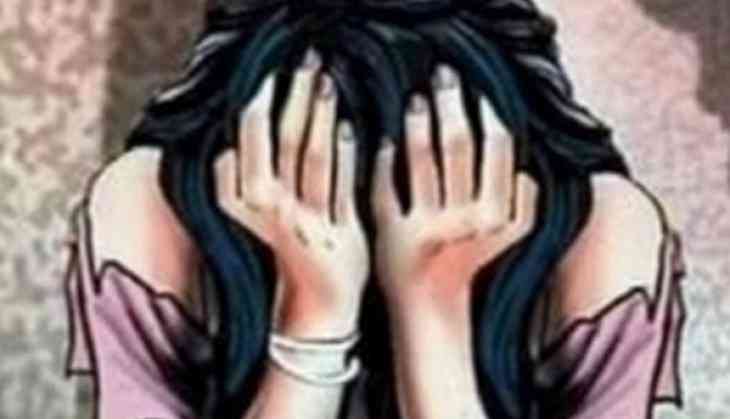 Rajasthan: Women activists condemn Banswara incident (ANI)
On 20 April,The incident of a couple being thrashed and paraded naked in Rajasthan's Banswara district drew severe condemnation from women activists who called on the state government to punish those responsible.
On 16 April, a couple was mercilessly thrashed by unidentified men after a Khap panchayat passed the order which suspected the couple of being in an illicit relationship. The incident came to light after the video capturing the act went viral.
"It reflects poorly on the law and order situation of Rajasthan, it reflects poorly on the Constitution of India that a young couple was in love and wanting to get married in Gujarat was brought back to Banswara where they were beaten by villagers, were stripped naked and paraded when nobody come to help them," layer Abha Singh told ANI.
"A case should be registered under the new Criminal Law Amendment Act 2013 where Provision 354 B makes the stripping of women cognizable and non ballialble," she added.
Expressing similar views, women activist Saswati Ghosh said, "The panchayat went to such an extent that they could not fathom the relationship. How can the administration intervene in such incidents? We cannot tolerate medieval diktats in the modern way of life."
Kachru (20) and his 18-year-old cousin, with whom he had an affair, had married against the wishes of their families.
In fear, the couple escaped to Gujarat, but were later brought back and beaten ruthlessly and paraded naked in front of everyone.
So far four persons have been detained in the case after the woman filed a case in a police station.
"This incident came to light when the video went viral. When the police had the victim in confidence, only then FIR was registered. Around 5 people have been named. We have detained four. Stringent action will be taken against them," Superintendent of Police, Anand Sharma said.
-ANI