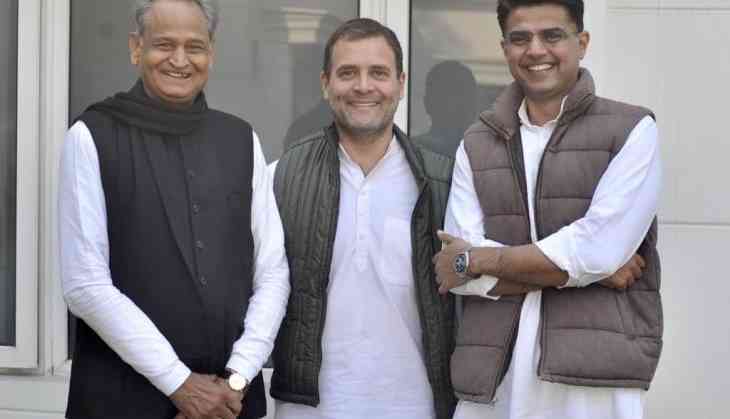 Amidst the confusion over the new chief minister, Congress president Rahul Gandhi has decided to go with old turk Ashok Gehlot over Sachin Pilot, as the picture posted by the former on Twitter indicates.
The Congress president has taken over 2 days to decide upon the chief ministerial post for Rajasthan and still, Chhattisgarh is left in contention.
Ashok Gehlot, the old guard, veteran and two times chief minister of Rajasthan has been decided to helm the post as the 2019 Lok Sabha election is around and may be Congress and Rahul Gandhi is still not ready to take the risk. Although, the youth leader Sachin Pilot had single handedly led the party to win several By-polls inn the state and t will be a blow for him and his supporters.
As per reports, Rahul Gandhi had earlier promised Sachin Pilot, the Pradesh Congress Committee chief of Rajasthan that if the Congress party wins, he would be helmed at the post. Sources are also claiming that the family members of Ashok Gehlot have been informed about the news that he will be the CM and a formal announcement will be made soon.
Ashok Gehlot had earlier said that, "Decision is not being delayed, BJP is spreading lies. BJP took 7 days in UP & 9 days in Maharashtra to choose a CM. The process takes time,observers go to sates for discussion. Whenever such decision is taken it takes time."
Also read: Election Results 2018: From 'Congress Mukt Bharat' to 'BJP-rahit Hindi heartland,' 2019 poll is now an open
The united colours of Rajasthan! pic.twitter.com/D1mjKaaBsa

— Rahul Gandhi (@RahulGandhi) December 14, 2018