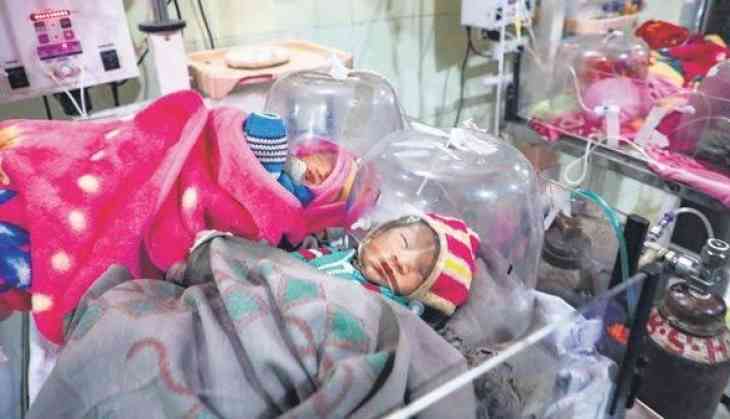 Just as probe into the reports of more the 100 infants losing their lives at a government run hospital in Kota is being carried out, 10 infant deaths in December have also been reported from a hospital in Rajasthan's Bundi district.
The total number of infant deaths was brought out into the open when the Additional District Collector (ADC) made a round of the hospital on Friday.
The hospital management, in their elucidation, stated that the death of infants happened because of profuse reasons and added that it wasn't because of their carelessness.
Also Read: Kota infant deaths: BJP constitutes committee to probe into infant deaths
"During December, 10 infants lost their lives due to various ailments. Some of them had also come after they were referred to this hospital from other places, some of the infants were underweight, while others had breathing issues and a few also had consumed contaminated water," Duty in-Charge at the hospital, Hitesh Soni told reporters here.
"They were already in a serious condition, that is why the deaths occurred," he added.
Simultaneously, the ADC took a report of the incident and has also called on hospital management to ensure cleanliness with a view to avoid any chances of contamination.
Also Read: Kota infant deaths: Mayawati demands sacking of Rajasthan CM Ashok Gehlot