Namit Hans
| Updated on: 13 February 2017, 3:18 IST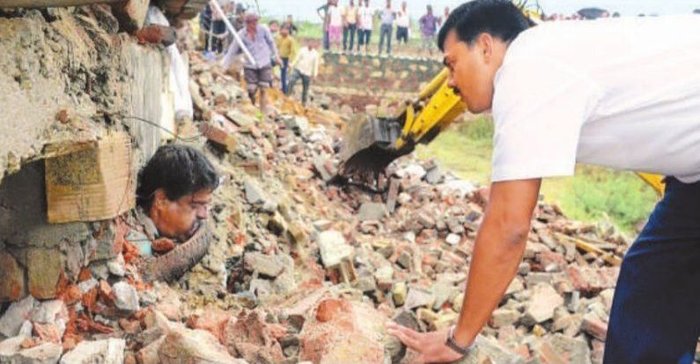 Heavy monsoon rains continued to lash North India on Saturday. While the Indian Meteorological Department has predicted that rains would continue for the next two days, here's a round up of how states across India are dealing with the fallout of continuous rains.
1. Jammu and Kashmir- Incessant rains have caused a landslide in Uttarkashi-Gangotri marg. Latest reports suggest that Char dham yatris are stranded in the area. Amarnath and Hemkunt Sahib pilgrims are also stranded at various places along the route.
2. Rajasthan- The state which is worst affected by rains is Rajasthan, where 11 people were killed on 10 July in separate incidents. An under-construction building collapsed in Bharatpur, killing four people while three people died after drowning in a pond. Two people lost their lives after falling into a pit and two other died in Sikar which is facing the threat of floods.
3. New Delhi- Braving continuous rains since 10 July, commuters in Delhi faced long traffic snarls and waterlogging. The on-going metro construction work is adding to people's woes.
4. Kolkata- Residents across different cities in West Bengal are facing problems of severe water-logging. The height of accumulated water rose so high that the residents of Jadhavpur, Behala and other areas had to wade through knee-deep water. Kolkata's taxi facility which works as a lifeline for the city, was also severely affected as the drivers refused to work citing water-logging problems.