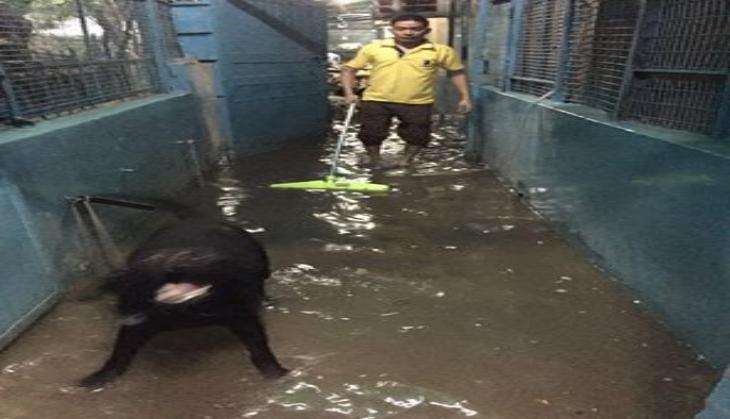 One of the few havens for street dogs in Delhi, Friendicoes is facing hard times due to the recent incessant rains. The Defence Colony branch of the shelter home has become inaccessible due to water clogging. The shelter home, situated right under the Defence Colony flyover, has been facing this problem due to the repair work being carried out in the location.
It has an out patient's department, an in-house clinic for the strays that accommodates around 150-200 animals at any point of time. However, rains have stalled all these activities. "The Friendicoes shelter is flooded and we cannot take in cases today or maybe even tomorrow. Please bear with us. The flyover repairs work anyways had made things difficult and now it is worse," Friendicoes posted on Facebook.
Making a request for help from dog lovers, Friendicoes posted on facebook: "The drains are also jammed because of the rains, the flyover repairs have created a few leaks on the roof which is bringing in the water in torrents. Towels, plastic sheets and any other kind of linen would be useful over the next few days. So if you have any to donate please drop them to the shelter."
Catch reached out to New Delhi's PWD Minister Satyendra Jain's office. We were given an assurance that the in charge of the work in Defence Colony would take note of their woes and get back to us. However, we are yet to receive any response.