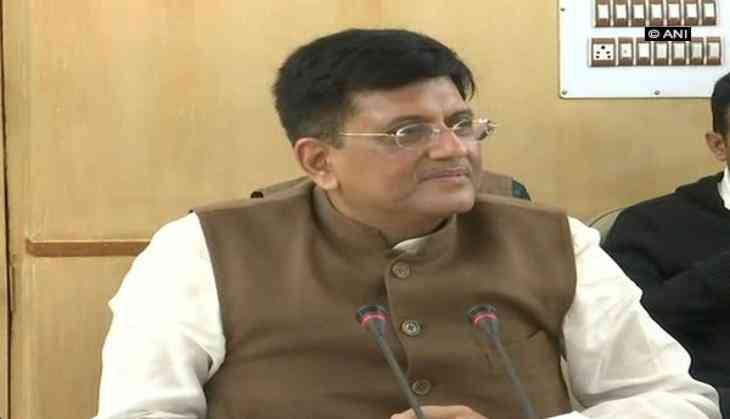 Union Minister of Railways and Coal Piyush Goyal on Friday launched the "Rail Heritage Digitisation Project" of Indian Railways that will showcase the country's rail heritage to the national and international audience in an online story-telling platform.
The project, which was launched through video conferencing, has been started in collaboration with Google Arts and Culture.

Speaking about the project, Goyal said, "At the outset, let me congratulate the Indian Railways and the Google Arts and Culture Association for this wonderful initiative, which has taken over two years of hard work, research, inquiry and execution. It is often said that civilisation is built over millenia by countless generations, with each generation leaving its footprints in the sands of time. A culture must reserve these footprints to remember what it was and where it came from. Whenever we look at the evolution of the transport system in India, all these rich traditions, history and culture will play an important role in understanding how the Indian Railways has evolved."
"Being a 165-year-old organisation, the Railways has a lot of material which we need to preserve and leave behind for posterity. The Indian Railways has a lot of treasured moments for the world to see how technologies evolved over time. This partnership between the Railways and Google also has the dimension of the Wi-Fi, which we have proliferated to over 400 stations in India. This shows the potential of collaborations to serve people. The Wi-Fi that has been set up in 711 stations now, have faster Wi-Fi access than any other system in the nation," he added.
The Railways minister further said that this project is the largest cultural heritage digitisation project not only in India but possibly the Asia Pacific Region. He expressed hope that collaborative efforts will continue to expand the project further and possibly make it the largest such endeavour to preserve railway heritage in the world.
Goyal described the project as the gift from the 13 lakh Railways employees to the 130 crore citizens of India.
Railway Board Chairman Ashwani Lohani, Rajan Anandan (Vice President, South East Asia and India, Google), Amit Sood, Director, Google Cultural Institute were present at the launch event.
-ANI