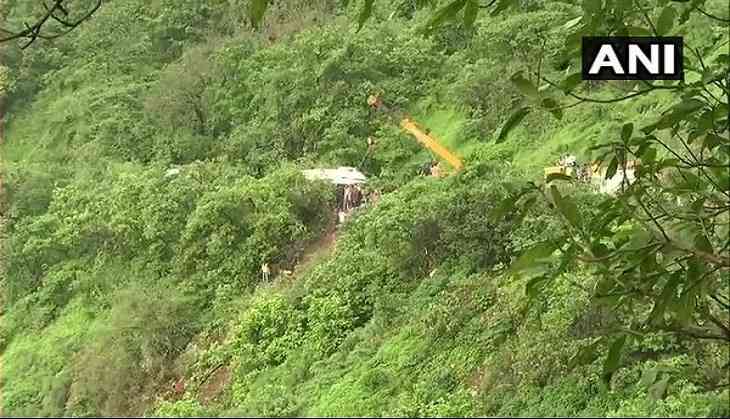 Twenty bodies have been recovered so far after a bus fell into a 500-feet deep gorge killing more than 30 people in Ambenali Ghat of Raigad district on Saturday.
A team of National Disaster Response Force (NDRF) has been deployed to help in the rescue operations.
Giving out the details of the accident, Raigad">Raigad guardian minister Ravindra Chavan had said that bus fell down into gorge due to the driver's fault and only one passenger survived the fall.
"Bus fell in a 500-feet gorge due to the fault of the driver. Only one passenger has survived. We are trying to recover the bodies," Chavan said.
(ANI)