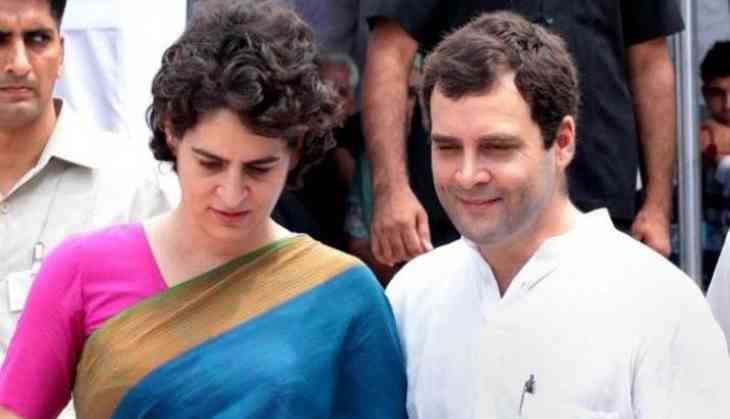 Rahul Gandhi and Priyanka Gandhi
In the midst of the Lok Sabha election, Congress president Rahul Gandhi has left yet another question unanswered when he was asked about her sister Priyanka Gandhi's candidature from Varanasi and he replied saying, 'I will leave you in suspense.'
While giving an interview to the newspaper The Hindu, Rahul Gandhi has asserted saying that he was not denying about Priyanka's candidature and it might happen or not. "I will leave you in suspense. Suspense is not always a bad thing," said Rahul.
Congress party decided to induct Priyanka Gandhi into active politics and had made her the in-charge of the UP East as the General Secretary and handed her the responsibility for almost 42 seats of Eastern UP where polling is still due.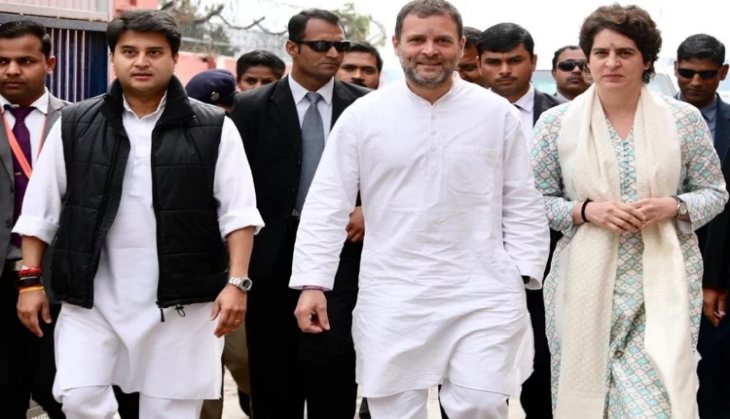 Priyanka Gandhi and Rahul Gandhi
Earlier, when news agency IANS' reporter had asked Priyanka Gandhi about contesting the 2019 polls, the leader had replied saying, "If at all I would contest, then why not Varanasi? If my party wants me to contest polls then I will definitely do so."
Priyanka Gandhi campaigned for three long days in PM Narendra Modi's constituency and over the boat, she requested the Varanasi voters to vote accordingly. While campaigning in Ayodhya, Priyanka had said, "I was stunned to hear from people in Varanasi that in five years, the PM didn't get time to go to a single village, visit even one family in his constituency."
The results of the elections will be declared on May 23 and if Priyanka Gandhi agrees upon contesting from Varanasi, it would be become the most awaited poll battle in a long period of time.
Also read: BJP MP Bhola Singh put under 'house arrest' for 24 hours by Election Commission