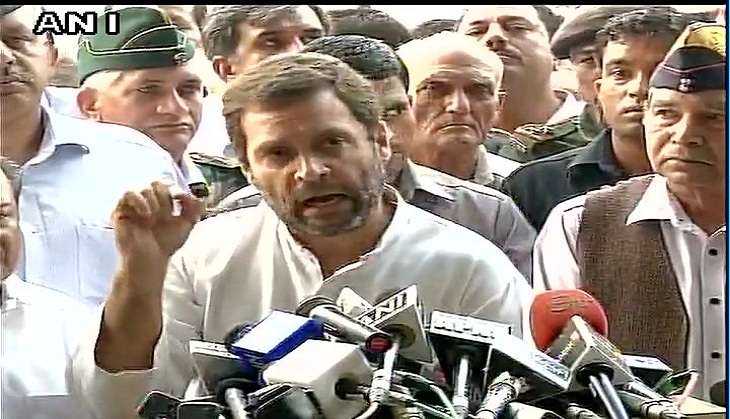 Congress Vice President Rahul Gandhi has been granted bail by Maharashtra court on 16 November in a criminal defamation case filed against him for claiming, at a 2014 election rally, that the RSS had killed Mahatma Gandhi.
The Congress leader had appeared in the Bhiwandi court in Thane district, Mumbai for the proceedings. The court will hear the matter again on 30 January 2017.
The case against the Congress vice president was filed by a local RSS worker.
Addressing a rally in the run-up to the 2014 general elections in the powerloom town on the outskirts of Mumbai, Rahul had claimed, "The RSS people had killed Gandhi."
Read More: Defamation case: Rahul Gandhi says he stands by his statement against RSS, will face trial
He had, on September 1, preferred to face the trial as an accused in the defamation case for his remark against the Rashtriya Swayamsevak Sangh (RSS) on the assassination of Mahatma Gandhi, submitting before the Supreme Court that he stood by "every word" of his statement.
The Congress vice president expressed his readiness to face the trial after the apex court refused to interfere with the criminal proceedings pending against him before the trial court.
Rahul then withdrew the appeal filed by him against the Bombay High Court judgment refusing to quash the defamation case and summons issued to him by the trial court.
The apex court also declined Rahul's plea that he be exempted from personal appearance before the Bhiwandi court which had taken cognizance of the complaint of an RSS worker by summoning him as an accused in the case.
Also Read: Rahul Gandhi granted relief by local court in defamation case filed by RSS functionary
-With PTI inputs