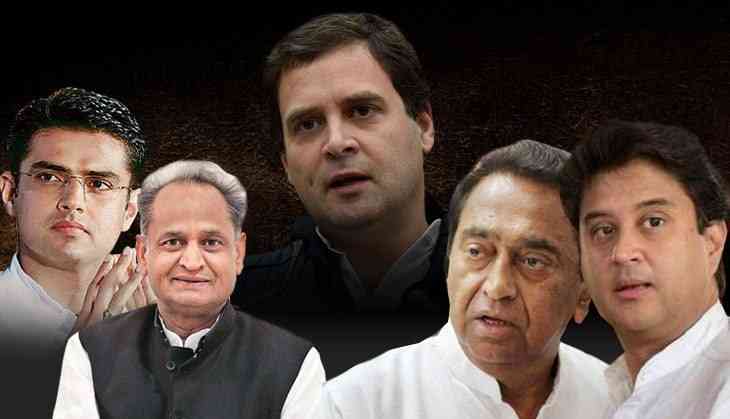 After Congress' sweep victory in the three Hindi heartlands, a race for the Chief Ministers is grabbing all media and public attention. The Congress president Rahul Gandhi is due to announce the chief ministers of Rajasthan, Madhya Pradesh and Chhattisgarh, all camera has turned on him and his party. As the race of Rajasthan Chief Minister is between state president Sachin Pilot and two time CM Ashok Gehlot. The same situation is making rounds in Madhya Pradesh between Kamal Nath and Jyotiraditya Scindia.
However, a close aide to Rahul Gandhi has confirmed that the Chief Minister has been finalized in both the state and the official announcement will be made by the evening. UPA chairperson Sonia Gandhi has reached the residence of Rahul Gandhi. Sachin Pilot and Ashok Gehlot also met Rahul Gandhi at his Delhi resident. Jyotiraditya Scindia has also arrived at his resident.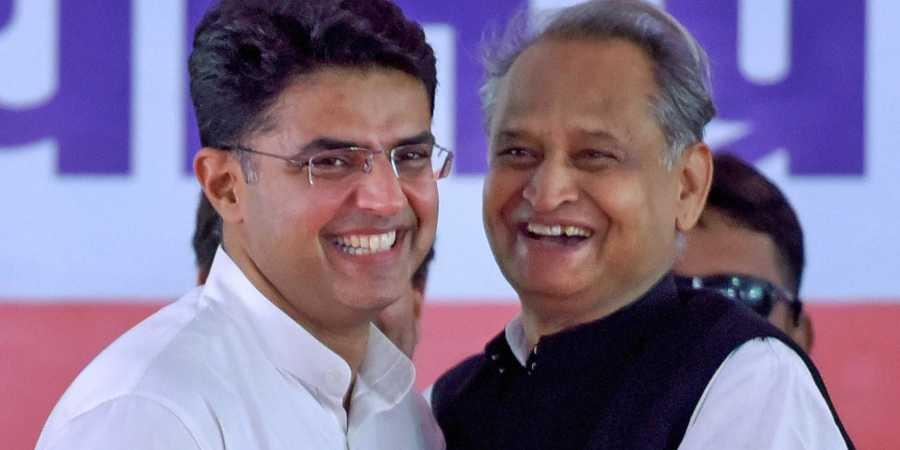 However, media reports suggest the Chief Minister Choice for both the states Rajasthan and Madhya Pradesh have been finalised. Sources say Ashok Gehlot has been chosen as Rajasthan CM while Sachin Pilot has been dropped. While Kamal will rise (Kamal Nath) in Madhya Pradesh, Jyotiraditya Scindia has been offered Dy CM post.
A poster congratulating Kamal Nath for being named Chief Minister is seen outside Congress office in Bhopal, according to news agency ANI.
A poster congratulating Kamal Nath for being named CM is seen outside Congress office in Bhopal #MadhyaPradeshElections2018 pic.twitter.com/rsSketjeFp

— ANI (@ANI) December 13, 2018
Rahul Gandhi took an audio poll for choosing Chief Ministers of Chhattisgarh, Madhya Pradesh and Rajasthan. He congratulated the leaders for the party's victory in the assembly elections in the three heartland states.
The data will help decide whom the respondents from each state want and already, very clear preferences are emerging from each state, sources in Congress said.
Also read: EXCLUSIVE! Rajasthan Congress CM race: Sachin Pilot or Ashok Gehlot? Its final who will be the CM of Rajasthan