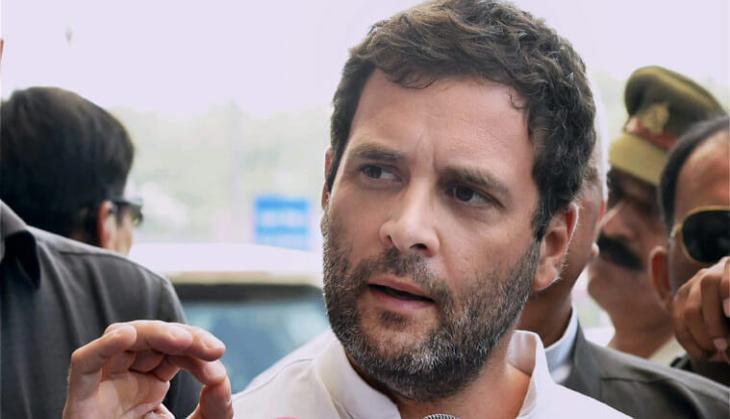 On 24 June, the Congress took a dig at Prime Minister Narendra Modi after India failed to win a membership to the Nuclear Suppliers Group.
Labeling it as a huge embarrassment for country, the main opposition party demanded that PM Modi explain "what went wrong".
"The Prime Minister must explain what went wrong and what is his stand on Pakistan particularly and Pakistan's record on nuclear non-proliferation," former Union Minister Prithviraj Chavan told reporters at the AICC briefing.
Chavan, who was Minister of State in the PMO in the Manmohan Singh government handling various charges including Atomic Energy, also recalled the efforts made by Congress in 2008 and said that the 48-member Nuclear Suppliers Group(NSG) gave India a waiver at that time and the present failed NSG bid.
"It is same NSG, same situation, same countries, and NSG gave India a waiver!" he said, adding that in 2008, nobody raised the issue of India's NPT status. He claimed it was because of US' support and India's "strong diplomacy" that the country got the waiver.
"We are highly disappointed by the outcome of the NSG plenary at Seoul. Government had raised huge expectations. There was last minute flurry of activity by Prime Minister himself, Foreign Minister & various delegations," Chavan said.
He said the prime minister made personal pleas to China and other countries. "What is disappointing is that out of 48 countries anywhere between 10-16 countries have not supported India's cause."
Chavan also said that the statement of External Affairs Minister Sushma Swaraj on Sunday that India has no objection to entry of Pakistan to NSG is "absolutely shocking".
Congress vice-president Rahul Gandhi took to Twitter to lash out at PM Modi.
NSG: How to lose a negotiation by Narendra Modi #FailedModiDiplomacy

— Office of RG (@OfficeOfRG) June 24, 2016
Speaking separately, senior party spokesman Anand Sharma came down hard on the government by terming the developments at the NSG meet as an "embarrassment" to India.
He said the prime minister needs to realise that diplomacy needs "depth and seriousness and not public tamasha".
--With PTI inputs