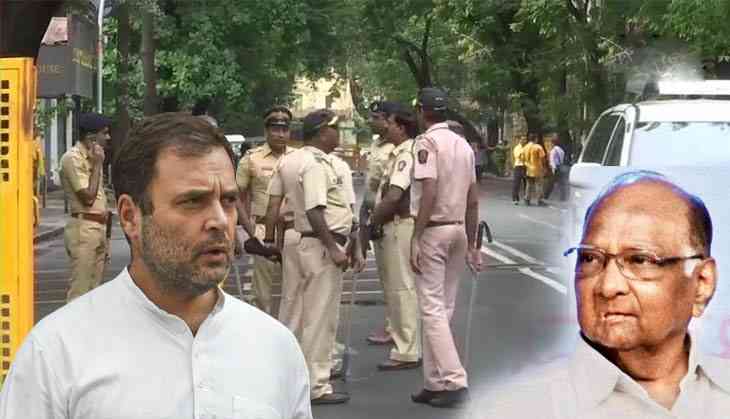 Rahul Gandhi and Sharad Pawar
Congress leader Rahul Gandhi has claimed that NCP leader Sharad Pawar is being targetted by Modi led NDA government. Enforcement Directorate (ED) has named Sharad Pawar in a case of alleged irregularities in a state cooperative bank's dealing.
Allegations of vindictive politics
In his tweet, Rahul Gandhi has suggested political reasons behind the action taken by ED. Rahul's tweet reads: Sharad Pawar Ji is the latest Opposition leader to be targeted by a vindictive government. The timing of this action, a month before elections in Maharashtra, reeks of political opportunism.
Pawar to visit ED office
Sharad Pawar will visit ED's office in Mumbai today (Friday) in money laundering case. NCP workers and leaders have been marching towards the ED's office but they have been stopped at many places by Mumbai police. The ED has termed this has political theatrics to gain political mileage as Pawar has not been asked to come to the office. "We will meet him at an appropriate time, first we have to meet the bank officials involved in the disbursal of loans, following which others will be interrogated," ED officials have reportedly said.
Section 144 imposed
Section 144 CrPC has been imposed at Ballard Estate, where the office of Enforcement Directorate is situated, reports ANI.
Also read;
D Raja on Ramdev's allegations against Rahul Gandhi, Sonia Gandhi: 'I don't know who is and why he is making such an allegation'