As the election season is approaching, the surveys by various organization have started and now, it's the Network 18 group which has conducted nation's first National Trust Survey where majority of Indians have polled that Rafale jet will be an issue.
For the upcoming 2019 polls, the Rafale Jet deal will be an issue and it was claimed that around 55% of the respondents believe that Rafale will be a topic which will see the Opposition coming together to target the BJP, while 29% say that no it won't be an issue in the election and 16% couldn't say anything.
Although, the interesting fact which survey points out is that a majority of Indians believe that the allegations leveled by the Congress party over PM Modi are right and which goes on to prove that the trust over the BJP government has dwindled over a period of time.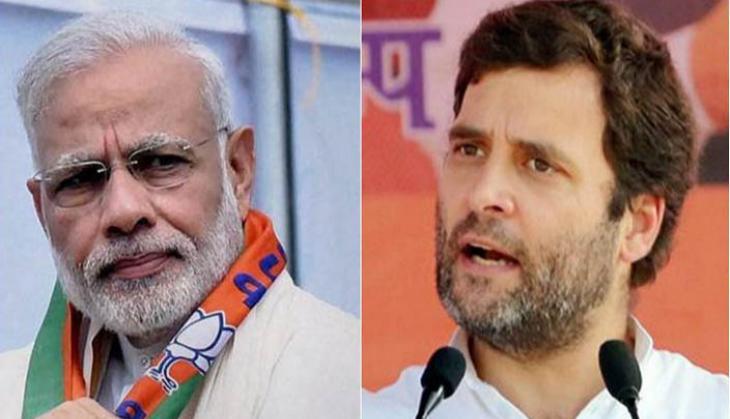 PM Modi and Rahul Gandhi
43% of Indians have fully agreed, as per the survey and 22% have partially agreed with the allegations of corruption in the Rafale jet deal. Only 19% of the respondents have fully disagreed with the Rafale allegations and 6% said that they partially disagree and 10% have no information about it.
The Firspost in its survey 'The survey involved 34,470 individuals from 291 urban wards and 690 villages in 57 socio-cultural regions across 320 — over 60 percent — parliamentary constituencies, spread over 285 districts across 23 states of India.'
Also read: OROP vs ODOMOS: Omar Abdullah takes a dig at BJP chief Amit Shah's OROP; encounters with ODOMOS