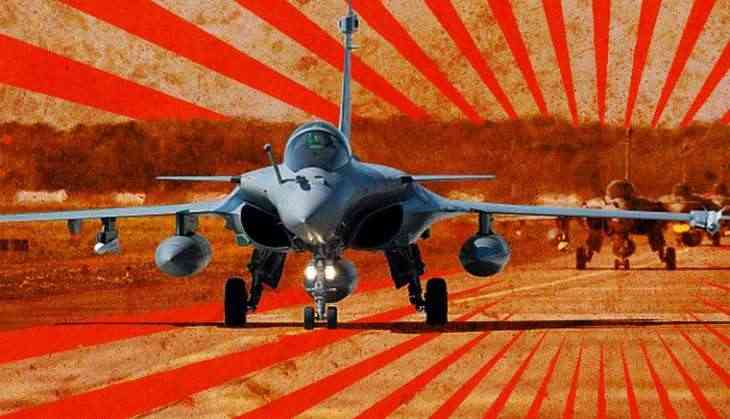 Rafale jet controversy has taken a fresh twist after few more documents of the jet deal between Dassaults and Anil Ambani's company have been made out. The documents seems to suggest that France made the deal of Rs 59,000 as a trade-off aeronautics major Dassault Aviation tying up with Anil Ambani's company.
The photographs of the two trade union documents are put up by the French blog Portail Aviation. These documents are all set to trigger out more political over the deal for 36 Rafale jets sealed by Prime Minister Narendra Modi with the French in 2015.
The images are of documents published by two unions of Rafale-maker Dassault - the CFDT and CGT, reports NDTV. These documents are of that 11 minutes meeting held on 11 May 2017, in which the number 2 of Dassault Aviation, Loik Segalenn, is talking about the joint venture with Anil Ambani's Reliance Defence.
Paris based researcher, former Air Force official and defence writer, Yves Pagot published the documents claiming it ti be the same internal Dassault document presented by Dassault Aviation COO Loik Segalen before a French confederation of trade unions named Confédération générale du travail (CGT).
However, the blog does not interpret the documents and leaves it to readers to conclude whether or not Reliance was imposed on the French as a partner as a condition for the deal.
Also read: wo Goa Congress MLA left for Delhi at midnight may quit the party to join BJP