Somi Das
| Updated on: 14 February 2017, 2:10 IST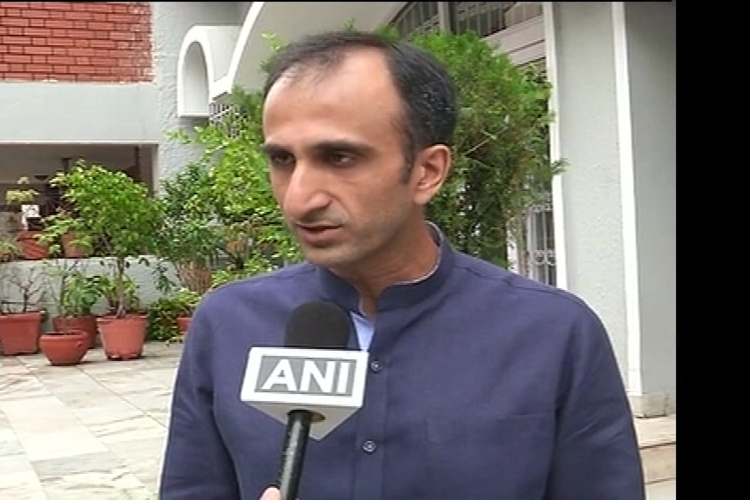 Much before the alleged corruption in DDCA became a flashpoint between the AAP government and Finance Minister Arun Jaitley, a three-member committee headed by senior IAS officer Chetan B Sanghi had submitted a scathing report on the alleged financial irregularities in the state cricketing body.
The committee was constituted by the Arvind Kejriwal government, apparently, after he received serious complaints about the rampant corruption in DDCA.
It made had made seven recommendations including the immediate suspension of DDCA. Further, the Committee also called for bringing the body under RTI and forming of a Commission of Inquiry to probe financial bungling.
Lawyer and sports activist Rahul Mehra, who was also part of the fact-finding committee, spoke to Catch about how there is enough prima facie evidence to act against former and present office bearers of DDCA and why Jaitley must be open to an inquiry into the matter.
Q.Are there any specific allegations or evidence that you found that can incriminate Mr. Jaitley directly?
A. As far we were concerned our mandate was not to find evidence against any particular individual. It was in larger perspective on what is wrong with DDCA. And obviously, Jaitley was a part of DDCA for 14 to 15 years and much of what has happened was when he was in the thick of things, ruling the roost.
Whether there are any specific issues which pertained to his tenure, we will come to know about it now that the Commission of Inquiry has been set. Everybody will get an opportunity to depose and to be cross-examined.
As far we were concerned, we had filed our report. The report is a scathing one. It talks about admissions on the part of DDCA because there were three fact-finding reports prior to that, two of which were set up by DDCA themselves. We were concerned about collective responsibility. You can't run away from collective responsibility.
Q.So, you say that Mr. Jaitley must take the collective responsibility for letting the alleged irregularities happen in DDCA?
A. The allegations against Dr. Manmohan Singh during the last five years of his tenure was that he shielded corrupt people around him like A Raja and the Kalmadis and others involved in the 2G, CWG and coal allocation scams. That was the allegation. That was never a personal allegation against Manmohan Singh that he himself had benefited out of these.
I am not commenting on whether Mr. Jaitley is innocent or guilty. All I am saying is that on the same principal on the basis of which Mr. Jaitley, as the Leader of Opposition, had been demanding Manmohan Singh's resignation, should now apply to him as well.
During his tenure, people around him did all sorts of things which are well documented by the internal fact-finding committees constituted by the DDCA itself.
Q.When did the three-member committee, which you were a part of, submit the report? And what was the Delhi government's immediate reaction to it? How did they go about it?
A. 15th November but that's for the Delhi government to answer. I don't know. All I know is what I am reading from the newspapers that there was a Commission of Inquiry, something that we had recommended. There were seven recommendations made by us. One was that a Commission of inquiry be instituted.
Also, after the reports were submitted, two FIRS were lodged against the chairpersons of the committee, Mr Chetan Sanghi. And as we read in the newspapers now, there were raids at the CM's office.
Q. So, why did the AAP only start talking about it after the office of CM's principal secretary was raided?
I don't have any particular knowledge if the raids were related to the report or not.
Q. So, what is the way forward now?
A. Mr. Jaitley's tenure is only one aspect of the issue. The other is the larger picture that will emerge when there is a serious investigation into the matter. And, nobody has criminally investigated all these things. There is a preliminary inquiry by the CBI but there is no investigation.
There is no case registered against anybody. All one is expecting is that a case be registered and investigation be initiated. If Mr. Jaitley is innocent he will be proved so. If someone else is guilty, then that person must be taken to task.
I am not jumping to conclusions on who is guilty and who is not. All I saying is that there is enough prima facie material out there to act against office bearers of DDCA, then and present. The least one can expect in a democratic society like ours, where the rule of law prevails, is a free and fair investigation to happen in the case.