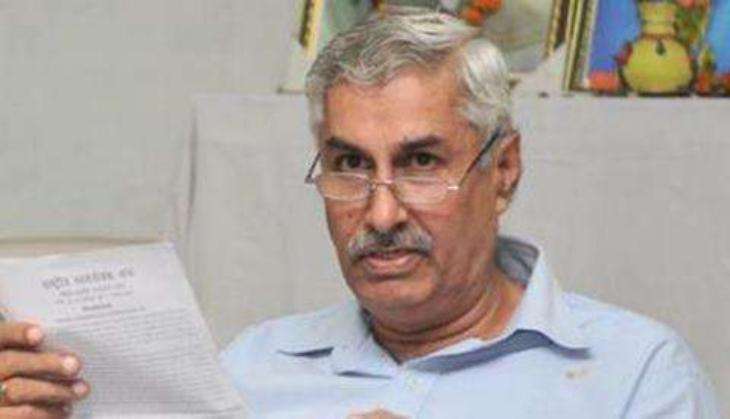 Senior RSS leader Brigadier Jagdish Gagneja (retd), who was shot at in Jalandhar by unidentified assailants in August, died on 22 September.
Gagneja, 65, breathed his last at 9.16am at the Hero DMC Heart Institute, Ludhiana, where he was admitted after the shooting.
The RSS leader was attacked by bike-borne assailants on 6 August in Jalandhar. He was rushed to the Ludhiana hospital in a critical condition the next day. After police failed to get clues in the murder of the vice-president of the Punjab unit of the Sangh, the case was handed over to the CBI recently.
Besides family members of the deceased, many senior RSS and BJP leaders including Phul Chand Jain, Anil Sareen, Commissioner of Police Jatinder Singh Aulakh and Dr Rishi Pal, ADC Ludhiana district were present at the hospital to pay their last respects.
According to Hindustan Times, Gagneja's wife and two daughters were inconsolable as they headed for Jalandhar for the last rites.
Although, no arrests have been made yet, the Prakash Singh Badal government moved the case to the Central Bureau of Investigation. As per the report, the state police has announced a job and Rs 10-lakh reward for anyone who gives information about the attackers.
Meanwhile, Jalandhar Police was also on high alert with high security arrangements at Gagneja's residence.
--With inputs from PTI