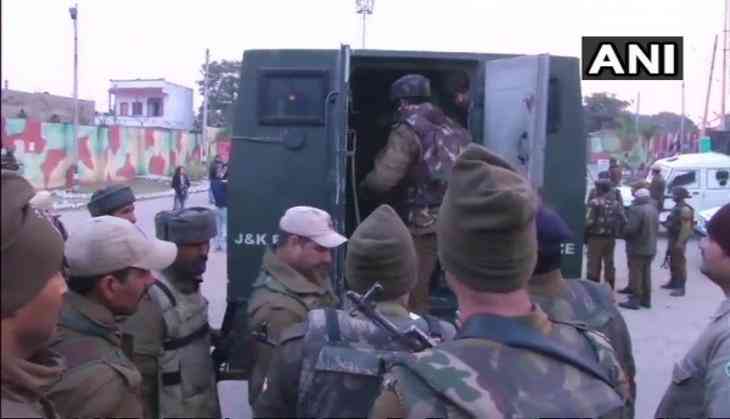 A 'red alert' was sounded on Sunday at the Punjab-Jammu and Kashmir border in the wake of the terror attack at Sunjwan army camp.
A special checking was raised at Madhopur entry point from Punjab to the Valley.
"The Punjab police were put on alert and checking of vehicles is also going on since morning for the safety of the people," said Punjab Police officer on duty Satish Choudhary.
He added that they were also put a tight vigil on suspicious people.
The Sunjwan army camp in Jammu and Kashmir was attacked by the terrorists in the wee hours of Saturday, in which Subedar Madan Lal Choudhary and Subedar Mohd Ashraf Mir were killed and four others were injured, including a civilian.
The army was able to neutralise three terrorists of the Jaish-e-Mohammed (JeM) in the ongoing operation at Sunjwan army camp.
--ANI