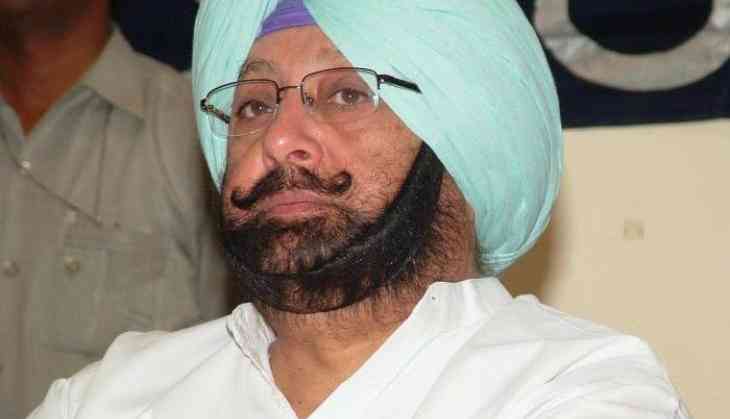 The newly elected MLAs including Punjab Chief Minister Captain Amarinder Singh on 24 March, 2017 took oath on the first day of the first session of 15th Punjab assembly.
However, former Punjab Chief Minister Parkash Singh Badal and his son, former deputy CM Sukhbir Singh Badal were conspicuous by their absence from the House when it started its sitting on 24 March, 2017 afternoon.
The oath was administered by pro-tem Speaker Rana KP Singh of Congress.
Punjab CM Amarinder Singh was the first to be administered oath by the pro-tem Speaker. He took oath in Punjabi.
After him, senior most cabinet minister Brahm Mohindra took oath, followed by other cabinet ministers including Navjot Singh Sidhu, Manpreet Singh Badal, Sadhu Singh Dharamsot, Tript Rajinder Singh Bajwa, Rana Gurjit Singh, Charanjit Singh Channi, two ministers of State (Independent Charge) Aruna Chaudhary and Razia Sultana.
Aruna Chaudhary took oath in English.
Leader of Opposition in the House and AAP MLA from Dakha H S Phoolka was administered oath by the pro-tem Speaker.
All the women MLAs were administered oath individually.
The pro-tem Speaker also administered oath to the MLAs in the alphabetical order of assembly constituencies.
The election of the Speaker and the Deputy Speaker will be held on 27 March, 2017.
Punjab Governor V P Singh Badnore will address the assembly on 28 March, 2017, followed by a debate on the Governor's Address and Motion of Thanks.
Supplementary Grants for 2016-17 and the Vote on Account for 2017-18 will be presented on 29 March, 2017.
The Congress has won 77 seats in the 117-member assembly, wresting power from the SAD-BJP alliance after a decade.
The Aam Aadmi Party (AAP) has won 20 seats, leaving the SAD-BJP alliance to a poor third with 18 seats.
Of the 20 AAP members, 19 are first-time MLAs.
AAP chief whip Sukhpal Singh Khaira was a Congress MLA in 2002.
The AAP Legislature Party leader is H S Phoolka who will also be the leader of opposition.
-PTI